Real-world engineering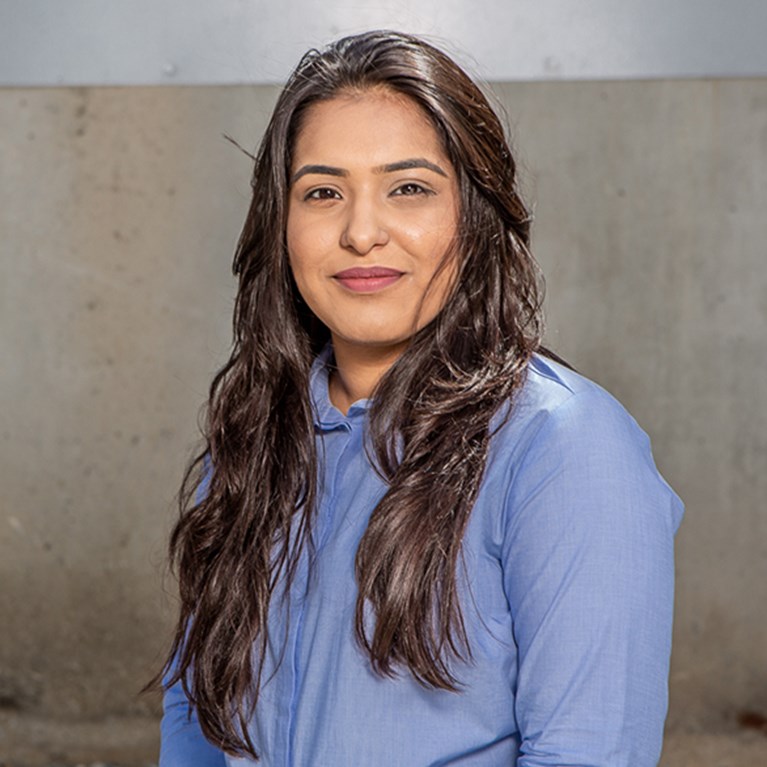 Aisha Tayub
Fluid Dynamics Intern, Malmesbury, UK
Exploring new ideas, solving problems and discovering my engineering strengths.
I'm at Dyson for a year-long placement in the Fluid Dynamics team before I return to university for my final year at Imperial College, London. As a Mechanical Engineering masters student, I decided to take the internship before my final year, because I was uncertain what I wanted to specialise in on my course. This is my first 'real' engineering job – I've had no in-depth industry exposure before, so I didn't really know what to expect.
I was allocated to a discipline that had never been my strongest area at university. But I was determined to push myself out of my comfort zone. I can safely say that, 10 months later, I'm still here and loving it!
This was my first time moving away from home, but I've enjoyed trying something different, and I've developed more rapidly by embracing this change. My team and I get on really well, plus the intern community is great for socialising and development – and I'm even able to mentor and work alongside undergraduate engineers from the Dyson Institute of Engineering and Technology.
Early on, I did some work on the Dyson Cyclone V10™ vacuum – it was exciting to be working on a live project, and on such a major product. This led to me being asked to work on a new project set by the Head of Floorcare. It's granted me more visibility within Research, Design and Development (RDD) and has been such a great experience.
The Fluid Dynamics team acts as an internal consultancy – with influence from innovation to post-production – so it's important to build positive relationships with other RDD teams in the UK, Singapore and Malaysia. I've put a lot of effort into creating these networks, which has led to lots more collaboration.
Recently, I hit a breakthrough on a problem that we'd been trying to solve for a long time. I used all of the skills I've learnt on my placement to reach a resolution. It's satisfying to know that my work is appreciated and has a real impact on the business. It's also helped me realise that the whole process of problem solving is the type of engineering I enjoy.
Alongside my day-to-day work, I've also been helping the Early Careers team at Dyson develop the internship programme, including organising more socials, getting feedback from my peers on their experiences, and helping with assessment centres. Knowing that I've had a positive impact on someone's application is a great feeling.
I came to Dyson not really knowing what direction I wanted to take with my masters, but I've learnt so much about what aspects of engineering really appeal to me. I'm far more open to new ideas and am no longer fixated on specialising, because I know my strengths, and I know that I can adapt. I can't wait to see what happens next.