Always learning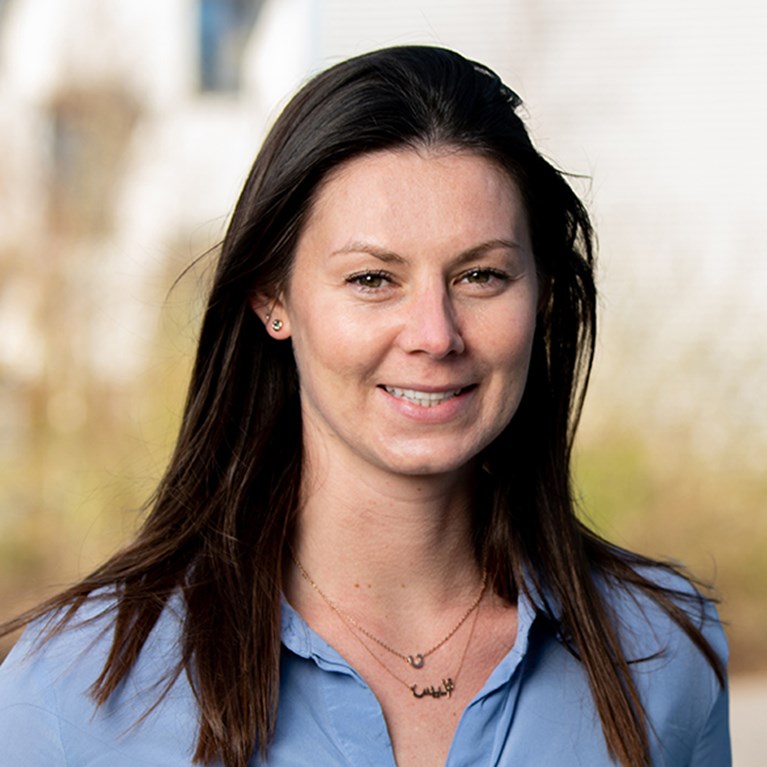 Alice McCullagh
Head of Cities - GB, London, UK
From Hong Kong to Dubai and back to Wiltshire.
I heard about Dyson's International Commercial Executive programme through the careers office at the University of Manchester, where I studied German and European Politics.
Having applied for the scheme, I went travelling to South America, and my first telephone interview actually happened while I was at Lake Titicaca in Bolivia. They asked if I could attend an assessment centre as soon as I got back. I ended up starting within a month of returning, and this fast pace has continued ever since.
I went straight into a commercial role working on the launch of a new product in Japan. It was a massive leap for me. Suddenly I was working with Dyson engineers and a team in Japan on the marketing for one of our most innovative vacuum technologies. But you've got to be a self-starter to get on here. I'm quite laid back and can work well under pressure and I like being thrown in at the deep end. That's one of the key things at Dyson, you've got to be pro-active about what you do and who you are meeting. And you have conversations with people knowing where you want to go.
That approach took me to Hong Kong to work on the launch of the Dyson Supersonic™ hair dryer, which at the time was a top secret project. I was leading the marketing strategy for a completely new concept in beauty technology, which was radically different and better than anything else on the market.
Following a successful launch across Asia, my role changed and I stepped up to lead the marketing plans, launches and delivery across all Dyson categories for the Hong Kong market. The placement was a real rollercoaster experience, but the senior leadership team in the region and mentors across the globe were there to give me the support I needed. They made sure I was always learning, as well as being pushed out of my comfort zone.
The pace is so rapid at Dyson that the next opportunity – to launch our second Dyson Demo in Dubai – came up, and within six weeks I'd left Hong Kong and was in the UAE. Creating Dyson retail experiences that allow shoppers to try our technology and understand the engineering behind it is an important part of our growth strategy, as is the Middle East market. So we had to get this right. It was a mammoth task, not just hiring the team (which ended up featuring people from 11 different countries), but making sure they understood Dyson's values and technologies, and had the correct permits, as well as managing our suppliers. It was a very different experience from Hong Kong.
In 2018, I progressed off the graduate scheme and came back to our headquarters in the UK to start a senior management role, leading the strategic side of our EC commercial activities, supporting the launch of new technology and building local relevancy across Europe and the Middle East. This was another year of working with a fantastic team, always learning and applying my learnings from Asia Pacific to Europe, the Middle East and Africa.
I'm now excited to be pioneering a new project and part of one of our leading markets, and our home market, as Head of Cities in GB.
What I've found at Dyson, as we've accelerated into becoming a leading global technology enterprise, is that it has been crucial to think like an engineer, have an international mindset and maximise every opportunity you have. I can be a bit of a workaholic, but there's so much going on that coming into Dyson has been an incredible experience.