Engineering a new kind of hair care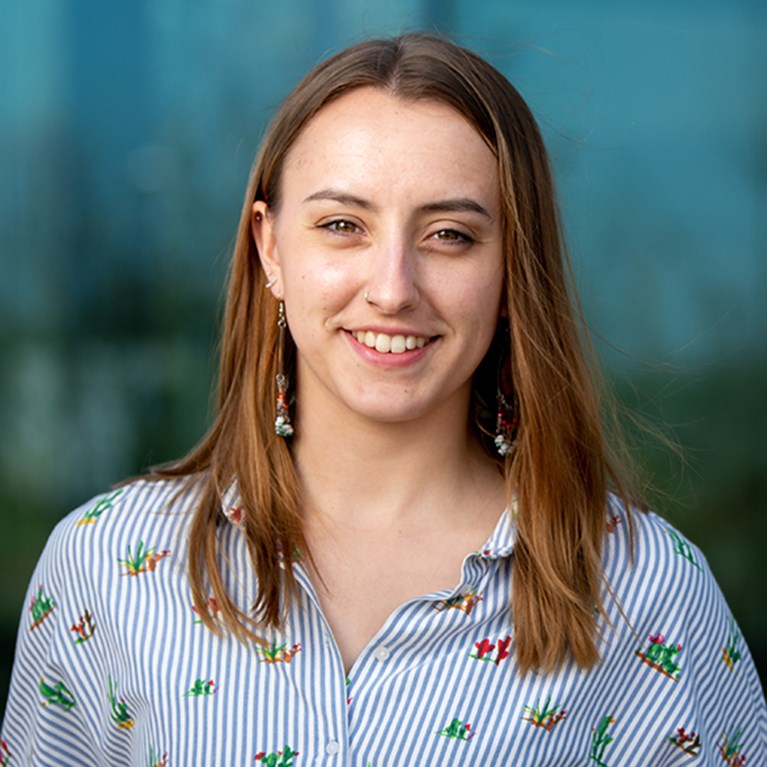 Charlie Tatham
Design Engineer, Malmesbury, UK
From post-it note brainstorming to launching the Dyson Airwrap™ hair styler around the world.
At Dyson I work on early-stage concepts with the aim of coming up with anything that identifies or solves problems. It was unnerving at first, because you're not encouraged to come up with ideas like this at university. I'm a Design Engineer, but my background is in mechanical engineering, which is what I studied at Coventry University. My course was very automotive-focused, and I actually did a placement year at a company in Germany. Most of my university friends went into the automotive sector, but I wanted to do something outside of that.
I wasn't looking for a particular job, I just wanted to do something different. So, I stumbled across Dyson and interviewed with someone from HR and then with a creative director and manager. I had to brainstorm in the interview, which I wasn't expecting, but I had some experience of doing that from university. There were technical questions, but they were more looking at creativity. It was really encouraging, coming at things from different angles.
I started at Dyson in January 2017 and the job was initially quite an open-ended role, but ended up being more about early concept design. In my first few months at Dyson, I was working in New Product Development (NPD) on the Dyson Airwrap™ styler. That involved lots of training, using 3D modelling software and setting up user trial rigs, meeting face-to-face with end consumers.
Then I moved in to New Product Innovation (NPI) in our Personal Care category, which involves working closely with research and the mechanistic teams. Once we have an idea, we start prototyping, using cardboard and models, mannequins and testing real hair. Our lab looks very entertaining! At the end of our involvement in the project, we aim to get a functional non-visual rig in the hands of the user before the handover process with NPD. The two teams then work together, handing over expertise, testing rigs and 3D models.
Last year I was involved in the Dyson Airwrap™ styler global launch, which meant I got to travel to Shanghai, Dubai and India. It was a once-in-a-lifetime opportunity, presenting on stage to a hundred people, so I had to go for it, and it was an incredible experience. I'm now working on a new product, so that's really exciting.
Handing over our latest project was a defining moment. It was a crazy rush to get it through user trials and it's been tough at times, but we all know each other so much now. The social side of work is really important. I play touch rugby with people from across Dyson, which helps me get to know different teams.
The team I work in is quite small. There were four of us when I started and now we're seven. But we're a mixed bunch from varied backgrounds. You might not think it, but we get along well, we work closely on projects, and you get to know people's skills and develop a good rapport. At the Dyson Christmas party, my team actually won the best costume design. That was a whole other aspect of team work.