Hands-on from day one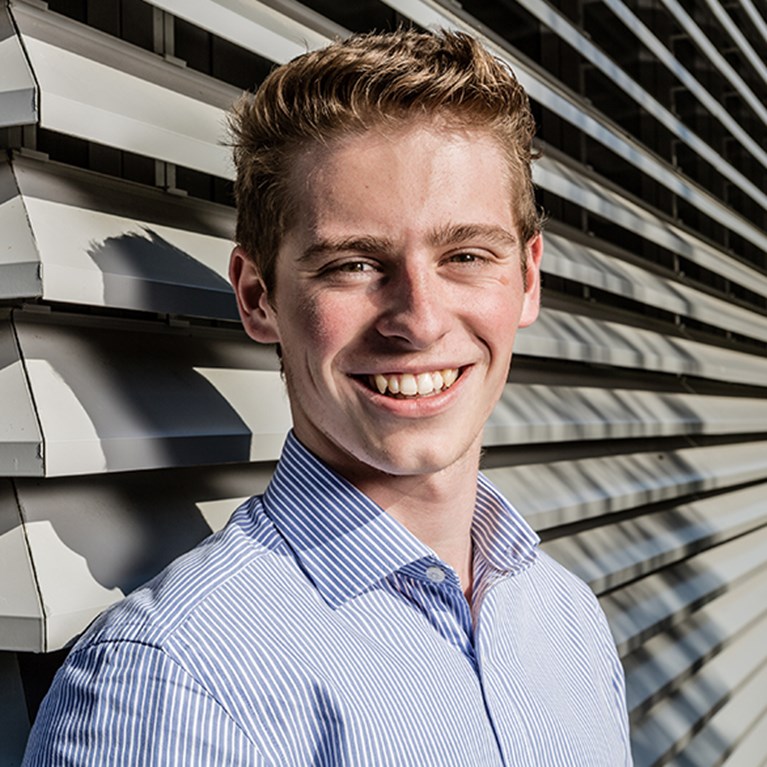 James Rudge
Finance Analyst, Malmesbury, UK
From Finance Graduate to full time Analyst.
I started my first rotation on Dyson's Graduate Finance Programme in August 2015, having graduated from Warwick University with a first in Economics.
The following year I moved from my first assignment in month-end reporting to start my second rotation in commercial analytics – all the while successfully working towards becoming ACCA qualified.
The company culture at Dyson was crucial for me. I didn't want a corporate-style environment with rigidity and a hierarchical feel. Dyson's unique culture was made clear during the recruitment process and I'm glad to say it's a reality – and more. The dress code is relaxed and the atmosphere sociable, but more importantly I'm able to share ideas and have a voice. Open communication at Dyson happens at all levels. I never feel that I'm not welcome to add my opinion, or ask a question. I'm not a number. I'm not a 'trainee'. I get to add real value, getting hands on from day one, with real challenges to overcome.
It can be tough working a full-time job while studying at the same time, but there is a true sense of community among graduates. I didn't know what to expect, but we pull together as a team and support each other. And it's exciting to see the community expand as new graduates join.
My defining moment so far has to be running a full, month-end reporting process for our Nordics markets. It was only my first year, yet I was given total ownership of the project. I never expected that much responsibility so early on in my career here.
I also got to work on secondment in Research, Design and Development (RDD) on a costing project. It's fantastic to get the flexibility to join an additional project group, gain appreciation of the design process, and learn where Dyson technology is going in the future.