Data-driven intelligence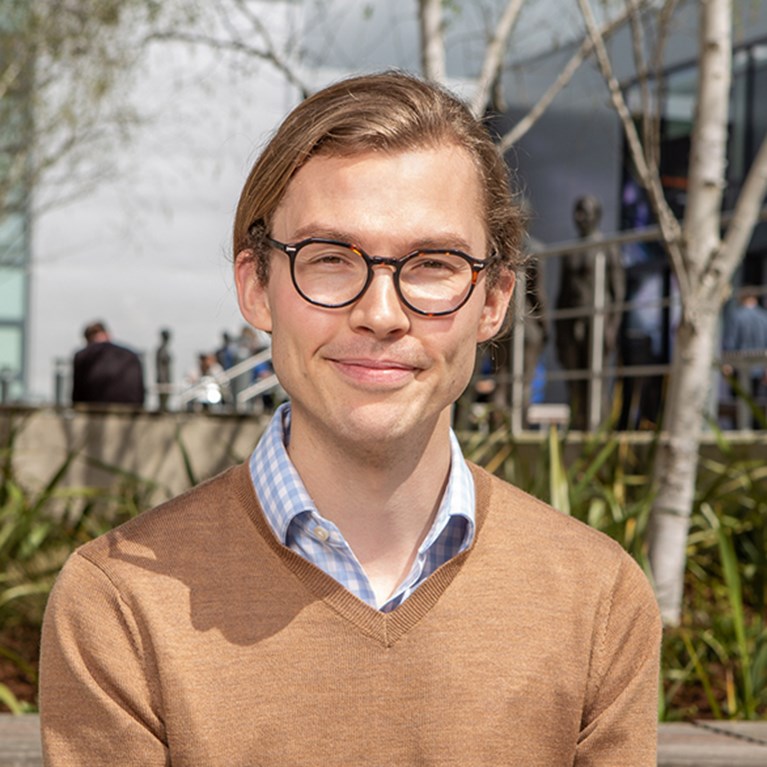 Ryan Den Rooijen
Director – Data Services, Malmesbury, UK
Data and analytics are as fundamental to the human race as breathing.
Humans are amazing. We dream, we design, we engineer. However, there are certain things that are difficult for us. Our brains do not understand randomness, and have trouble grappling with very large numbers. We are hard-wired to spot patterns, and although this yielded evolutionary benefits, it makes us prone to bias. This is why data and analytics are so important, particularly when you consider how increasingly complex our everyday lives are. Without them, our ability to make the right decisions will steadily become worse.
Previously I worked at tech companies of various sizes. Yet Dyson brings a completely new opportunity to solve real-world problems with data and analytics. My team's mission is to ensure we create the best experiences for our customers, through making the best decisions as a company. My team apply their expertise across the business, from manufacturing to customer service. We have a head start at Dyson, as we naturally embed the values of engineering into everyday life – problem solving, ingenuity, and the pursuit of excellence.
Implementing real change cannot only be reliant on the latest tech and the most sophisticated systems. It is also about changing human behaviour. For this reason, we organised a hackathon with our colleagues in South East Asia, based on Stanford d.school's Design Thinking process. We wanted to show the benefits of combining our expertise, not just through delivering tangible business value, but also by surfacing opportunities for data analytics – opportunities that have since grown into projects that are generating significant value.
One of the prototypes we developed involved statistical analysis of enormous data sets from our Dyson digital motor V10 production lines. As in any advanced manufacturing process, quality assurance is very important, and not always easy! By analysing millions of records of production data, the team was able to understand what factors impacted the motor assembly success rate. Working closely with our manufacturing experts, they could then make recommendations as to how we could optimise our production processes even further.
It was rewarding to reflect on the hackathon and seeing how our prototypes were received by the business. We were able to demonstrate that data and analytics are not just buzzwords, or some vague technical philosophy. Instead, they provide a practical way of fundamentally altering the fabric of a business for good. Put simply – it's engineering. For a company like ours, this provides an exciting new frontier with problems to solve, solutions to design, and opportunities to realise. If this is something that interests you we would love to hear from you.