At the core of our organisation
From Finance through to our People and IT teams, our support functions help get our technology into the hands of customers. They create a first-class experience that matches the quality and expertise of our engineering and creative teams.
Apprenticeships
We offer a variety of apprenticeships across our business functions, with opportunities in IT, Building Services and Catering to name a few. Depending on your area of study, our apprenticeship programmes last between 12 and 48 months and you'll expect to gain a nationally recognised Level 2 or 3 qualification. You'll be hands-on from day one, working alongside in-house experts and our selected training providers to get the support and guidance needed to excel.
Internships
Regardless of which business area you join, you'll be hands-on from day one. Immersed in real projects and applying your technical and creative problem solving skills to make a tangible difference. Starting with a tailor-made intern induction, you'll be supported with performance and development reviews, making sure you're growing technical and professional skills throughout your time with us. Showcasing what you've learnt at the end of your placement could even secure a graduate role for when you leave university.
Graduates
Our graduate opportunities are demanding but rewarding. If you've got the commercial acumen, entrepreneurial spirit, ambition and tenacity to drive Dyson's exciting future, we could have a role for you.
Starting with a detailed programme of immersion activities on graduate induction, your ongoing development will be supported by a Graduate Development framework, linking you with graduates across the business, ensuring both your technical and professional learning continues.
.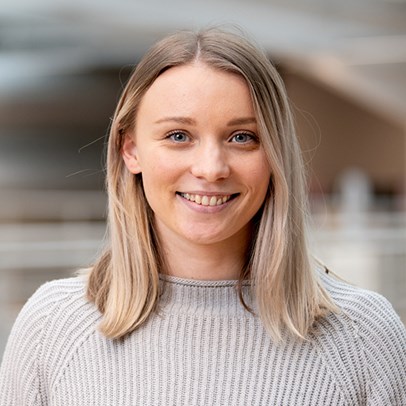 Meet Dyson people
Abigail
Mackie
Associate Data Product Manager, Malmesbury, UK
International travel, a placement in Singapore, and picking up award nominations along the way.
Current vacancies
Sorry, no search results were found.