Dyson Automotive update 10th October 2019
"The Dyson Automotive team has developed a fantastic car; they have been ingenious in their approach while remaining faithful to our philosophies. However, though we have tried very hard throughout the development process, we simply can no longer see a way to make it commercially viable. We have been through a serious process to find a buyer for the project which has, unfortunately, been unsuccessful so far. I wanted you to hear directly from me that the Dyson Board has therefore taken the very difficult decision to propose the closure of our automotive project.
This is not a product failure, or a failure of the team, for whom this news will be hard to hear and digest. Their achievements have been immense – given the enormity and complexity of the project. We are working to quickly find alternative roles within Dyson for as many of the team as possible and we have sufficient vacancies to absorb most of the people into our Home business. For those who cannot, or do not wish to, find alternative roles, we will support them fairly and with the respect deserved. This is a challenging time for our colleagues and I appreciate your understanding and sensitivity as we consult with those who are affected.
Dyson will continue its £2.5bn investment program into new technology and grow The Dyson Institute of Engineering and Technology. We will continue to expand at Malmesbury, Hullavington, Singapore and other global locations. We will also concentrate on the formidable task of manufacturing solid state batteries and other fundamental technologies which we have identified: sensing technologies, vision systems, robotics, machine learning, and AI offer us significant opportunities which we must grab with both hands. Our battery will benefit Dyson in a profound way and take us in exciting new directions. In summary, our investment appetite is undiminished and we will continue to deepen our roots in both the UK and Singapore
Since day one we have taken risks and dared to challenge the status quo with new products and technologies. Such an approach drives progress, but has never been an easy journey – the route to success is never linear. This is not the first project which has changed direction and it will not be the last. I remain as excited about the future of Dyson as I have always been; our ambitions have never been higher, our ability to invest has never been greater, and the team has never been stronger.
I am looking forward to our future adventures together."
James Dyson 
Engineer
Engineering the future
Dyson continues to invest in the UK and Singapore across Research, Development and Commercial operations. The 517 acre Hullavington technology campus in the UK will be a backdrop to exciting future developments and we will outline those plans in due course.  
Did you know?
Our Hullavington technology campus in the UK is a former Royal Air Force station, which was used to train pilots in the Second World War. In 1940 Hullavington was a base for aircraft from Mosquitoes, Spitfires and Lancasters to Douglas Bostons, North American Mitchells and GAL Hotspur troop-carrying gliders. By the end of the war there were more than 1,000 aircraft based on the airfield.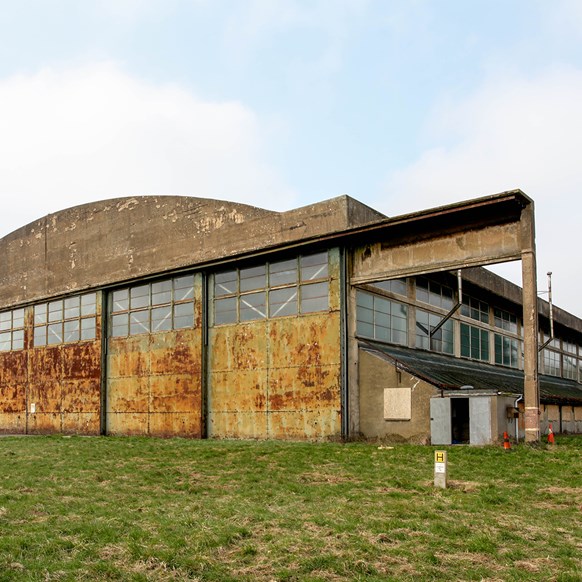 Jobs in Automotive
Recruitment is currently on hold for Automotive teams.