An exciting retail future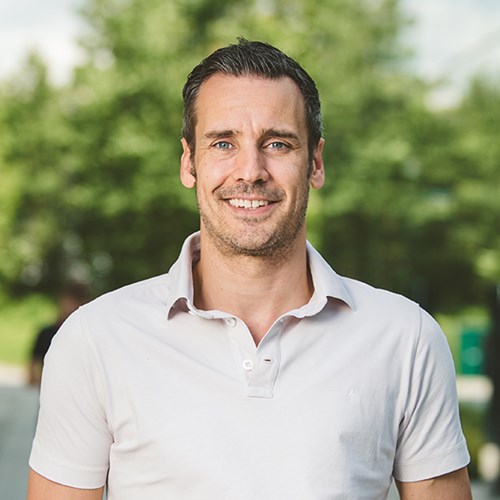 Chris Aubrey
Global VP Dyson Demo Stores, Malmesbury, UK
Retail isn't dead. But good enough is no longer good enough.
Retail has been around in some form or another for centuries, but if you listen to the voices of doom, you'd be led to believe that it won't be around on our high streets for much longer. On the contrary, I believe we're living through an exciting time of change and retail will endure, albeit delivering a very different experience to what we're used to today. Nothing too different there then – retail today already looks very different to the way that our grandparents saw and experienced it.
Indeed, I'm passionate about retail and its future, and I'm proud to have been part of driving some exciting changes in malls and high streets around the world over the last 26 years. The very first store that I worked in still stands today, as do many of the other stores that I've designed, opened and operated around the world. However, they will almost certainly have to change soon, as the digitally-led, rapidly-changing world we live in now demands a retail experience that is sharper and more engaging than ever before.
If you study the evolution of retail over the centuries, you'll discover that it has seen dramatic developments in technology, shopper behaviours and legislation. Retail is often one of the first segments to adopt exciting new technology, making it a highly resilient and adaptive business, readily taking on new challenges to create fascinating new shopper experiences. Today, that development is happening at a faster pace than ever before, causing huge disruption and opportunity in the market.
Our very first hands-on Dyson Demo opened in Paris in 1999, followed by a rather long pause until we opened our second in Tokyo in 2014. Since then we've seen rapid growth, despite the increasingly tough high street retail environment. We're not stopping there though, with a growing number of Demo spaces planned for other major cities and as we prepare for the launch of many exciting new Dyson machines.
I joined Dyson in 2014 when the retail team numbered just five in total. The team has grown rapidly to nearly 50 people in that time and we've transformed the way Dyson sells around the world. I'm now spending part of my time at our Hullavington campus, working on the electric vehicle project. It's super exciting and brings a raft of new challenges. But that's what makes Dyson such a fascinating place to work. If the solution is obvious, anyone could have come up with it, and it could be wrong. Thinking around problems is really important at Dyson.
The success of Dyson retail comes first through the recognition that the most important part of a Dyson store is the demo of our machines. Where other retailers may be looking at ways of replacing store staff with automation, we recognise the importance of human interaction and the need to get hands on with our machines. We are disrupting the traditional retail model, blending the physical and the digital while retaining the focus on the most important parts of our stores – our Dyson Experts and our machines.
Recognising the importance of the demo, we've engineered every Dyson Demo to encourage visitors to pick up, test and experience our technology. To imagine what it would be like to own it. We show the effectiveness of our Environmental Control machines using illuminated smoke boxes, our vacuums through the chance to try them on different surfaces with 63 different types of dust, and our hair care technology through live, in-store appointments.
Our stores aren't generic – each Dyson Demo is designed to complement the building in which it sits, using the surroundings to bring to life the science and engineering at the heart of our machines.
Our aim is to help shoppers understand exactly what we're about. We've learned that, by breaking down, interrogating and interpreting data, we can rapidly and continually optimise our customer proposition. Having a clear proposition is key. A reason to exist. A reason for shoppers not only to shop with you, but to talk to their friends about their experience. We want all of our shoppers to become advocates for Dyson.