Your opinion matters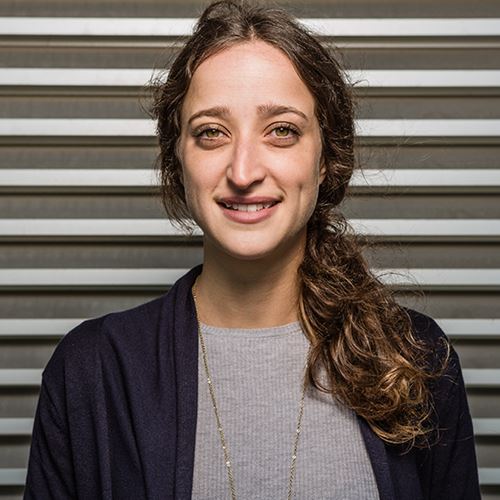 Jacinthe
Senior eCommerce Manager, Chicago, US
An international marketing graduate who now works in the Digital Advertising team.
I graduated from Grenoble Business School and was an intern in New York when I heard I'd been accepted onto Dyson's International Marketing Programme.
In my search for a graduate opportunity, the most important requirements were a company that would offer me real growth and learning at pace. Dyson has kept this promise right from the start. On day one the Chief Executive and Chief Commercial Officer introduced themselves which was completely unexpected. The induction was a great way to get to meet the graduate cohort and, even though we're all based in different countries, we still stay in touch.
My manager has a brilliant approach. I'm faced with challenges on a daily basis and have a lot more responsibility than I ever imagined I would. I love it. Alongside my day job within the Digital Advertising team I also work on a variety of projects. I've been lucky enough to have visibility and exposure to the executive team and I never feel looked down upon as a graduate. Your opinions matter, whoever you are.
In my first few months I was sent to large technology companies to gain insight and report back any findings to the team. It was fascinating. Then our CCO, picked me to design a presentation for our Go to Market Conference. I had the chance to work on the introduction presentation material, reviewing new product launches and the commercial strategy. It wasn't just a case of making the slides look nice – he really cared about my suggestions for the content.
After only nine months at Dyson, I was managing the new James Dyson Foundation (JDF) digital campaigns in California. The JDF is dedicated to encouraging young people to realise their engineering potential and I was involved in this for a six-week campaign. Each week the foundation releases engineering challenges for children to do at home. With a purely digital focus, I was asked to manage their account. I acted as their in-house agency in charge of all online advertising campaigns and strategy to improve results. It taught me to adapt to the charity's objectives where previously I've worked to those of the Dyson business. Working for the JDF was an honour and it gave me the added advantage of better understanding Dyson as a whole.