Making technology work for us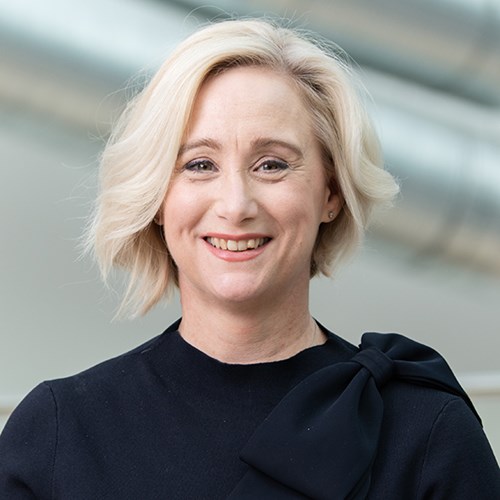 Karin Claassen
Technical Process Lead, Malmesbury, UK
Empowering electronic engineers to create ground-breaking technology
I began my career as one of a handful of women studying electronic engineering and my first job was in South Africa working for a defence company, launching an earth-orbiting satellite. Since then I've worked in telecoms, been back to university to gain my MBA and assisted businesses with change transformation. After a break from the industry to be with my young children, I came to Dyson as Technical Process Lead for the Optimisations team, with a focus on supporting the electronic design processes.
Our machines have incredible motors, but their power lies in how we use them. Consequently, how we build the electronic systems: the software, the app, the cloud and the hardware of our machines is fundamental to their success. The electronic engineers creating these systems rely on increasingly-complex technology and supply chains and I assist them with cutting through difficulties so we can deliver the best systems possible.
Ultimately, I believe technology should serve us and not the other way around, and I keep this in mind when carrying out my role. Everything comes down to how the machine will be used. James Dyson has always placed the user at the centre, but the challenge now is connecting up the dots as our technology moves forward.  When you're working in such specialist areas of engineering, it's easy to get caught up in the specifics and it's vital to have perspective over the end product.
We can't be successful working in a bubble. Our projects take time and span many disciplines, so bringing teams together is a large part of what I do. At Dyson, we work with engineering teams and suppliers worldwide, which sometimes means travelling to South East Asia to visit teams there. Being globally aware opens you up to different approaches and when you're working with teams so far away, problem solving and creativity is essential.
It's this that's fundamental to our ways of working – creativity runs through Dyson's core. After all, you can't imagine scientific concepts or dream up new systems if you don't have imagination and creativity. I also find my dyslexia can be a strength in this regard. As my mind is wired in a different way, I can see patterns and am visually capable in ways others aren't.  I really notice my ability to see things differently when finding solutions to problems in my role.
Creativity at Dyson doesn't stop with the job either. Many people have creative hobbies and I bake cakes semi-professionally too. We have baking competitions and art clubs and that's the great thing about working for Dyson: these are celebrated and encouraged. There's a real respect for the individual and you never feel like you have to give up your fundamental personality to fit in.
It's given me the opportunity to meet interesting and progressive people who push for the best. Dyson judges based on what people can do and is a supportive and flexible environment. And when you have a family, that's important.