It feels like a start-up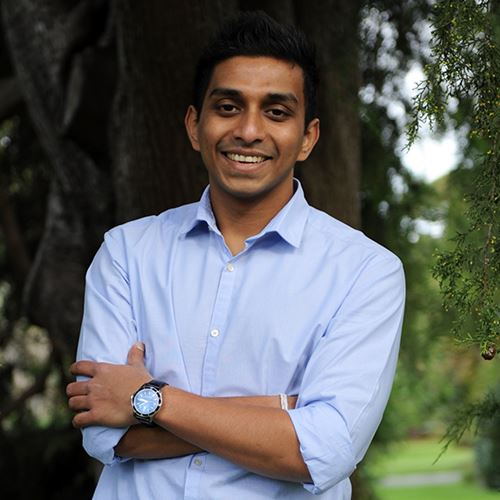 Melaka Atalugamage
Lead Mobile Developer, Singapore
Culture and technology inside Dyson's software development teams.
I joined Dyson in January 2020 as a software engineer, building exciting new features and user experience for the Dyson Link smart home app. We work as agile "scrum" teams that consists of six developers, along with two QA engineers – and we all come from different work backgrounds and have a variety of skill sets.
During my interview, I got a sense of how laid-back the Dyson culture is. I was told that I would be working on a new architecture for the existing app, and that our team would be laying the groundwork for it. I'm always interested in learning new things and saw this as a great opportunity for me. I was also intrigued by the technologies the Dyson team is currently using and wanted to gain more experience of those. Most of all, Dyson is always creating new and innovative products and I wanted to be a part of the team behind its success.
When I first decided to join the team, I was a bit sceptical of joining such a large company as I've previously always worked in start-ups with smaller teams. I wasn't sure whether the company culture would be a good fit for me.
However, I was pleasantly surprised by how friendly and supportive everyone was; the teams were extremely welcoming and assisted me in settling into my new work environment. We had many pair programming sessions where we discussed architectural decisions, this helped me understand the current codebase, and demonstrated true collaboration at Dyson.
Our work mornings are typically free of meetings in order to focus on the task at hand and have one-on-one discussions about current development work. We hold the daily stand-up after lunch, during which each team member provides an update on their current tasks. Since fulltime working-from-home started, we also decide on a weekly theme for video calls, and team members create backgrounds to match. This always results in some amusing banter, which everyone enjoys.
Keeping up with new technologies is challenging, but I view it as an opportunity to learn. I was able to learn more on various technologies, including RxSwift, MVVM, and TDD. We are given 20% of our sprint time to work on and learn more about the topics of our choice.
I'm glad I joined Dyson; it's been a great experience so far. My team's work culture is similar to that of a start-up, which I like. It's welcoming, friendly, and flexible. I like how the team comes together when someone needs help or an extra pair of eyes on the code they're working on.
Every day brings a new set of challenges and opportunities to learn. Everyone on my team is a friend, not just a co-worker. It's like getting together with old friends every morning.