Shaping the future of Dyson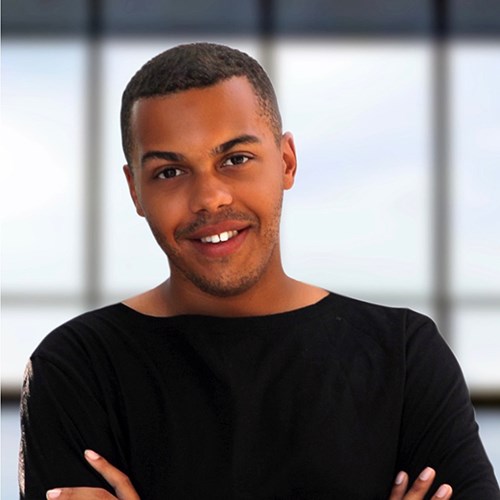 Nathan Jordan
People Transformation Manager, Malmesbury, UK
From working in legal compliance and ethics to delivering learning across a large global organisation.
I revel in turning complex problems into simple solutions for people, so being part of a team that's responsible for shaping the future of Dyson was an exciting prospect. I joined Dyson Legal in August 2019 when they were in the early stages of their people development journey. Because Dyson has grown so fast, there are times when you need to embed foundations and principals that other organisations already have in place. This can be challenging, but it's a brilliant opportunity to be part of shaping an organisation.
My role at Dyson has morphed and grown each month. I joined as a People Development Partner to launch legal compliance and ethics learning, but after a few months I took on a wider remit as Learning Partner for all Dyson Legal. I'm now the People Transformation Manager, delivering projects directly for the Chief Legal Officer. I manage the People stream of a transformation programme aimed at improving our legal services offering. This involves people development and engagement activities to support the programme, including the design and delivery of a leadership development programme. I also own all project communications, so I spend lots of time writing and crafting communications to people across Dyson Legal.
Day-to-day, I catch up with Dyson teams across the world to track progress on different project streams. Each week I also host a learning event for teams to update them on something new that's happening or being implemented. I've learnt new project management skills, like managing multiple fast-paced, high-deliverable projects at once. And my defining moment came in February 2020 when I was invited to Malaysia by the Foreign and Commonwealth Office to speak at a conference attended by Malaysian government officials and employers. At the event I had the opportunity to share some of my experiences of delivering learning across large organisations internationally.
Coming to work each day in the full knowledge I can be my true authentic self is really important to me, and I feel I can do this at Dyson. I'm given a platform to share my uncensored views and opinions on most things, in the knowledge I will be respected and listened to. Going forward I'm particularly interested in how we can blend inclusion into everything we do, to ensure everyone at Dyson feels they belong.