From Shanghai to Hullavington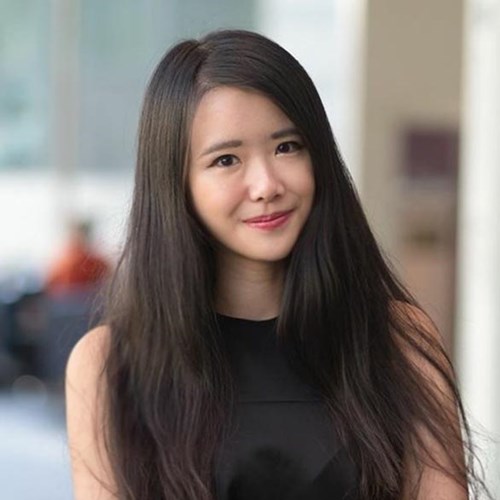 Sabrina Li
NPI Commercial Strategy Manager, Malmesbury, UK
Constant change, endless opportunity and responsibility from day one.
After completing a masters at Imperial College London, I joined Dyson's International Marketing Programme. Starting in the Retail team in 2016, I then worked in Shanghai's PR and Communications team, and now I'm back in the UK working with the Electric Vehicle team at our Hullavington campus. It's exciting, challenging, there's lots of learn, and everyone's devoted to the project we're working on. I've currently got a hybrid position which also involves retail implementation where we're rolling out Dyson Demo stores across China. It's on a huge scale and it's a massive responsibility.
Dyson is definitely more challenging than I expected. Days can be tough. As a graduate you're given a huge amount of ownership. But I've especially valued the support I've had from the graduate and next generation cohorts - we've become good friends. Following a year at Imperial and the six months spent in the UK during my BA at University of Nottingham Ningbo, China, I was keen to find a truly varied UK programme with international opportunities. Dyson is certainly offering me both.
My first role in the Retail team involved supporting our in-store demonstrators across 38 different countries. I learned all about our product technology and how to provide an exceptional Dyson experience in-store. I helped launch an e-learning platform for our EU markets and even plan Dyson's global retail demo conference – all in my first nine months. I later moved to Shanghai, where I worked closely with digital marketing as part of my role in Communications. It was a great opportunity and blended well with my MA in strategic digital marketing.
One of my defining moments at Dyson happened in my first month, working on a project directly for Dyson's Chief Commercial Officer. Scary, but exciting. Along with three other graduates, I helped formulate a plan to grow Dyson's WeChat social channel in China, to build a Dyson community forum and grow Dyson advocates by bringing together e-commerce, advertising and digital social media. Each month we'd present back our progress, vision and plans. It was a real success and is still running, improving and growing in scale.
A particularly challenging problem I fixed was a project to map our targets for 2018, forecasting sales and workforce planning across Dyson's global markets. So, it was less of a problem, more of a complex task with big responsibility. Through building a network of support across finance and market-based teams, collaborating to work through formulas and calculations, and keeping stakeholders in the loop all the way along, we completed the project and will see the solution rolled out soon. At Dyson it's all about what you make of the opportunities in front of you. I've learnt so much already from working on different projects and different tasks. All of my rotations have involved different functions and markets, so I've had to learn to embrace changes and uncertainties. It's really been about turning challenges into opportunities.