The future of machine intelligence
Through our work at the cutting-edge of artificial intelligence, we shape the technology that's changing our tomorrow. Our ambitions for the future mean we're continuing to expand our Machine learning team at Dyson.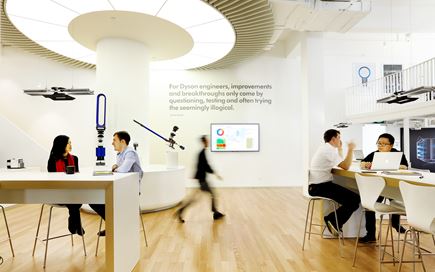 Revolutionising the everyday
Intelligent machines start with intelligent thinking. At Dyson, we combine leading machine learning and AI techniques with an in-depth understanding of user behaviour. The science of teaching our machines to learn and evolve is a collaborative mission and our Machine Learning team has a diverse skillset. From specialists in computational biology through to research and programming, the team operate across the whole business on ideation through to implementation. They work with the common goal of reducing cognitive load and enhancing the experience of Dyson machines.
Jobs in Machine Learning
Sorry, no search results were found.