Pioneering connected experiences
Our team of Researchers, Data Scientists, Experience Designers, Programme Managers, Machine Learning specialists and Product Owners are dedicated to pioneering seamless connected experiences. As part of RDD, we work collaboratively with teams across Dyson's global functions, using the latest tools and techniques available. We are curious, resilient and disruptive in our thinking, and we are looking for like-minded people, who will work in a truly collaborative manner.
Data Science
We build the best connection between owners, the App, and our machines, using innovative and scalable data solutions. We are looking to expand our highly skilled team of coders and programmers that work together to solve some of our most exciting challenges around how we create truly personalised journeys and experiences.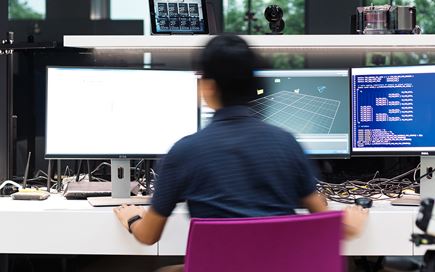 Connected Product and Programme Management
We are building a team that is comprised of Product Owners, Programme Managers, and Project Managers, our job is to understand the needs of the user and deliver the digital products and features they desire within the App, using the latest technical innovations, and building the best user experience possible.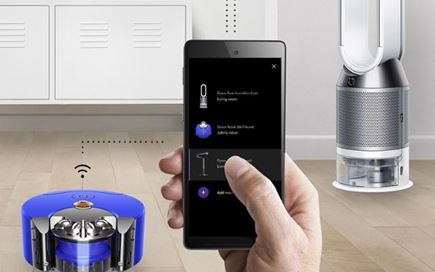 Designers
Our Connected Experience designers, User Experience (UX) and User Interface (UI) designers are an essential part of making sure Dyson owners are delighted by their machines. We are growing our team responsible for the design features and functionality within our app, that give our owners the best possible experience of Dyson and our machines throughout the lifecycle of ownership.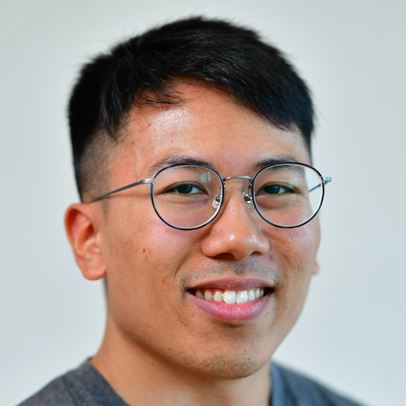 People stories
Saiful
Software Engineer, Singapore
Steering the future of robot navigation
Jobs in Connectivity
Sorry, no search results were found.