Bringing engineering to life
At Dyson, we sell by demonstrating. Through our growing network of Dyson Demo Stores and retail spaces, we simply explain how our technology works, and why it's better. Our Experts, Stylists and Retail Strategy and Operations team are Dyson advocates who know our technology inside out, and are excited by it. They are the face of Dyson, connecting our world-leading and pioneering technology with shoppers and owners.
Experts in Dyson technology
As with our stores, Dyson Experts are unique. Work with us and you'll need to know our products inside out, and back to front. So you can give customers a hands-on experience whenever they come into our stores. You'll be educating our visitors in the latest Dyson technologies, so they can see the problems we solve and understand why our machines are better. Of course, you'll be given full training and support, to help you tell each Dyson story.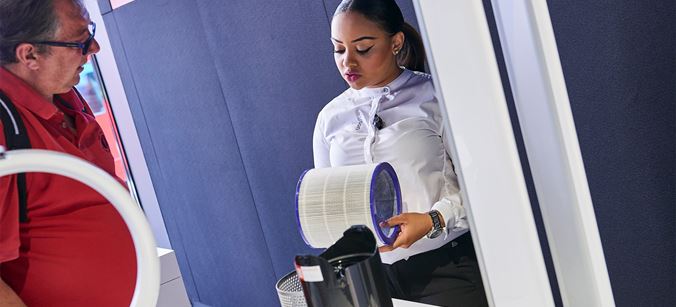 Dyson hair care in your hands
The Dyson digital motor V9 sits in the handle of the Dyson Supersonic™ hair dryer. It spins at up to 110,000 times per minute, producing 41 litres of air every second. When you're blow drying a customer's hair as one of our stylists, you'll need to explain how the machine in your hand works as you show the benefits it offers. It's about creating more than just a look – you'll be demonstrating how our intelligent heat control technology helps protect hair from extreme heat damage. We don't think it's good enough to just let customers switch our machines on and off. That's why we were the first to introduce hair science to the high street with our Dyson Supersonic™ salons.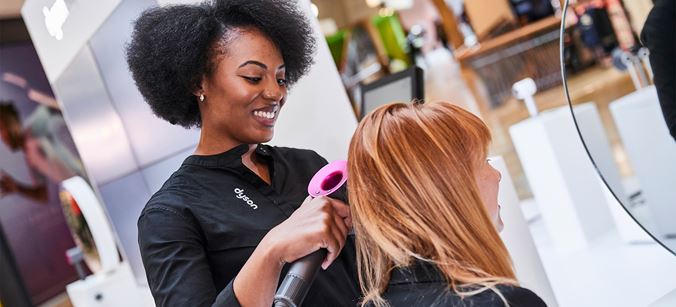 Taking Dyson to the world
Alongside our Dyson Demos, we demonstrate and sell our machines in retailers around the world. So we need people to show customers what our technology can do and explain why it's different. You'll need to be independent and comfortable working in a challenging retail environment. To show how Dyson machines are better.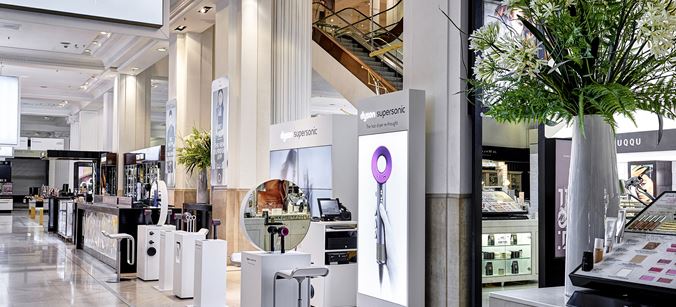 Retail Operations
Our Retail Operations teams plan how and where Dyson technology will be sold. They create strategies that deliver growth both for Dyson's direct channels and with retailers. It needs commercially-minded analytical influencers with a deep understanding of Dyson technology.
A different approach
Over the years we've learnt that Dyson machines are bought, not sold. Once people experience our products first-hand and learn about the technology inside, they understand why Dyson is different.
Since James Dyson launched his unique cyclonic vacuum cleaner in 1993, our goal has been to get our technology into the hands of customers. In 1999, we opened our first hands-on Dyson Demo space in Paris, conceived along the lines of an interactive gallery. We now have Dyson Demos around the world, from New York to Kuala Lumpur, along with retail positions in local department stores and big retailers. And we need the right people to help us.