Brilliant basics, bold delivery
Dyson is more than its machines – it's a mindset. Our creative teams, including Marketing and Creative Services, deliver an immersive customer journey.
Find your area of expertise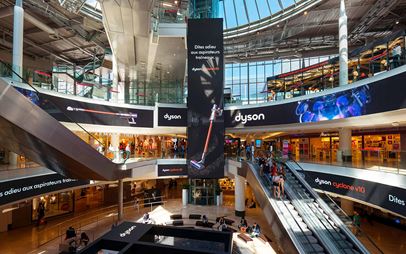 Marketing
At Dyson we have hundreds of unique stories to tell. So we need the best people to help us communicate them properly.
Did you know?
At Dyson HQ in Malmesbury we've got an English Electric Lightning, an early British supersonic fighter jet, hanging from the ceiling of our canteen. Pilots have described flying it like "being saddled to a skyrocket."