Brilliant basics, bold delivery
Our technology is unique and complex, so it's up to us to explain it clearly. We're a large global team, working in-house, directly with engineers and the broader business to create communications that are effective and reflect our pioneering approach. Everything from multi-channel campaigns to ground-breaking films and imagery. And as we grow, we seek to better understand our owners in each of our markets to ensure their experience is meaningful. We have an iterative creative process, driven by passion and an unstoppable push for perfection.
Find your area of expertise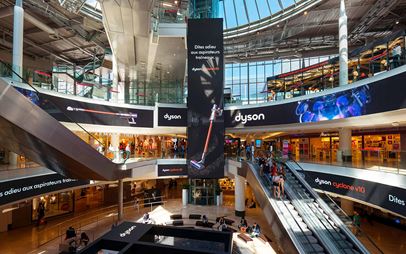 Marketing
At Dyson we have hundreds of unique stories to tell. So we need the best people to help us communicate them properly.
Did you know?
At Dyson Malmesbury we've got an English Electric Lightning, an early British supersonic fighter jet, hanging from the ceiling of our canteen. Pilots have described flying it like "being saddled to a skyrocket."