Team player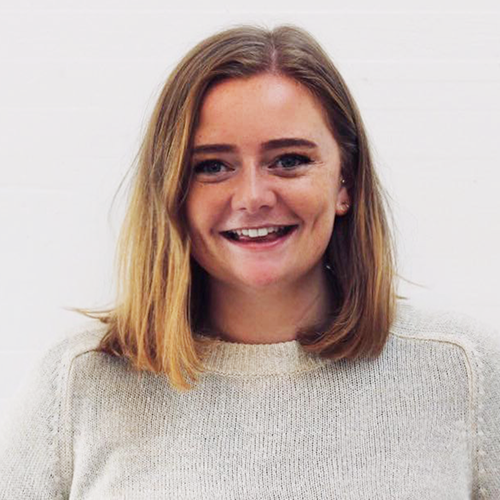 Steph
Design Engineer, NPI, Malmesbury, UK
Exploring new product innovation.
As a Design Engineer in the New Project Innovation (NPI) team, I explore new ways to continuously improve our products. No two days are ever the same. Sometimes I'll be building rigs in the lab, other times I might be working on CAD, doing physical testing, or presenting my ideas.
The NPI collective is a group of researchers, designers, and engineers. All the different product categories work in an open environment, so it's a unique opportunity for engineers to cross-collaborate and be inspired. I work on vacuum cleaners in our Floorcare team, the original heart of the Dyson brand, and there is a wealth of knowledge within the department. I'm early in my career, so it's invaluable to work alongside such expertise and learn every day.
In school, I was interested in art and mathematics, so I focused on product design in higher education. I completed a Masters in Product Design Engineering and got a deeper understanding of user-centric design. This was one of the key influences for me choosing Dyson. We are at the forefront of technology innovation but more importantly, we are continuously creating high quality products tailored to our owners' needs.
When I joined Dyson in February 2021, a big attraction for me was the variety of day-to-day tasks and opportunities available. My job touches on many different parts of design and engineering – there really are infinite avenues you could dive further into. 
Because I started during the peak of the COVID-19 pandemic, my first weeks were at home due to the national lockdown. The silver lining of this was that I could dig into the Dyson learning portal, a vast library of Dyson knowledge and training. But the experience highlighted the benefits of being able to work at the Malmesbury campus, surrounded by colleagues.
My role is extremely collaborative and there is a strong team spirit. My favourite parts of the job are the friendly, motivated people I work with and the culture that Dyson cultivates. The first project I worked on developed at a fast pace, which was a great way to quickly gain knowledge, start networking across disciplines, and immerse myself in the NPI way of working. Since then, I haven't looked back.