Undampened enthusiasm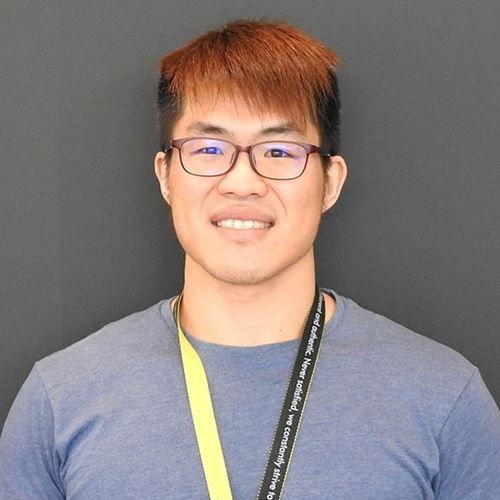 Adam
Lead Acoustic and Vibration Engineer, Malaysia
Shaking up motor vibration research with applied academic knowledge
Finding a career that allows me to use my highly specialised academic expertise of structural vibration and dynamics seemed unthinkable to me. However, after completing my PhD, a friend suggested I apply for a position with Dyson's Research and Development team in Malaysia. When I first visited Johor, the interview was challenging, yet surprisingly fun.
I joined Dyson's Acoustic and Vibration team in 2015, my primary focus is on reducing mechanical noise and unwanted vibration in our floorcare machines. The flexibility to introduce new analysis techniques and methods, as well as the opportunity to learn from other experienced colleagues, significantly contribute to the joy of being a Dyson engineer.
Applying my academic knowledge to simulation, vibration diagnosis and design inspection has improved analysis efficiency and design confidence for both the Acoustic team and the Structural team. It's rewarding when my ideas and findings are approved and commissioned. At the same time, I am humbled and motivated by my colleagues' learning spirit as they seek my opinions.
Aside from my exciting work in Malaysia, I've had the opportunity to travel both locally and internationally. As well as going to Singapore for collaborative discussions, site visits and training, I had a memorable visit to our supplier's site in Dongguan, China. Sharing knowledge and techniques for vibration diagnosis with Chinese and Japanese engineers was very positive. And travelling to Malmesbury for a project collaboration at Dyson's UK campus was a great experience.
As a team, we celebrate successes and milestones with our peers with a fun day out or a meal together in a nearby restaurant. It's part of the culture at Dyson that helps to foster a healthy lifestyle, encouraging activities for better physical and mental health.