Thriving in unpredictability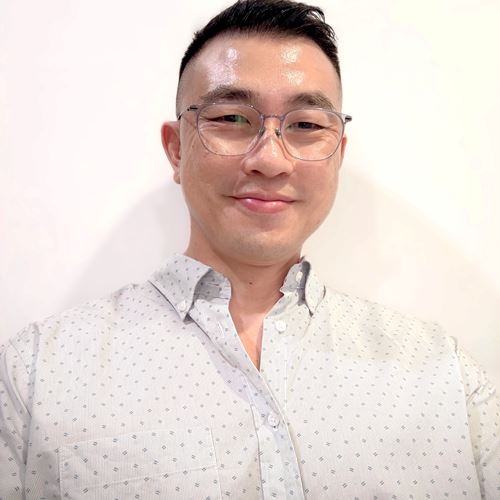 Andrew
Global Commodity Group Lead, Malaysia
My journey at Dyson began in February 2020, just before the pandemic hit, when I joined the Core Technology procurement team. Since then, I have moved to the Outsource Manufacturing Capital Equipment procurement team as their leader. Our team is a diverse bunch, with members working in the UK, Singapore, the Philippines, and Malaysia. And what brings us all together is our shared goal of making a difference.
My interest in this field of work was a result of serendipity really! Having many years of experience in this area from my previous companies, I wanted to put that expertise to work at Dyson. I chose Dyson because it is a privately-owned company that makes cool products.
My journey here has been anything but predictable. I have had multiple roles and projects over the three years that I have been here, and my working days are always busy, filled with lots of challenges and opportunities to solve interesting problems. Working with great people who are all pulling in the same direction has been one of the highlights of my journey at Dyson.
Here, I have learned to be agile and prepared for anything. One of my defining moments at Dyson was working on the Covent project during the pandemic. Despite the obstacles, our team pulled together and accomplished something truly incredible.
The biggest challenge of working at Dyson is the constant, rapid changes, but it's also what keeps me on my toes and engaged. What I love most about my job is the incredible team I get to work with, and the fact that Dyson genuinely cares about its people. They walk the talk, and it's not just lip service like you might get at other companies.
So what keeps me coming into work every morning? Besides the coffee, I think it's because Dyson cares about its people, and we have such a great team. I can't wait to see where this unpredictable journey at Dyson takes me next, and the exciting opportunities and challenges it will bring.