Ideas come to life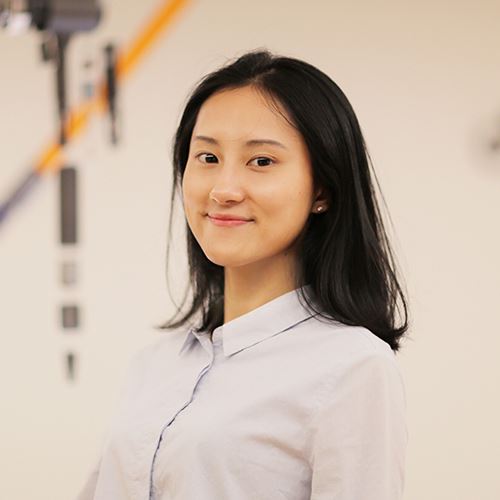 Becca
Product manager, Singapore
From graduate to fully-fledged Software Engineer working on next generation bladeless fans and connected purifiers.
I was a 2016 graduate from the National University of Singapore (NUS) with a degree in Electrical Engineering when I joined Dyson's Singapore Technology Centre team as a Graduate Software Engineer.
Dyson definitely lived up to my expectations. I knew I didn't want a programme where you take a back-seat. I'm creative, ambitious and wanted a company that mirrors this. Before I applied for the programme I'd read about Dyson's driven reputation and culture of solving problems so I thought this would suit my personality really well.
What has taken me by surprise is the accessibility and support I get from the senior management team as well as the amount of real responsibility I've had from week one. I've been responsible for software design, code implementation and validation of products. Though it's sometimes challenging, there are plenty of people to call on for teaching and expertise. I work with architects and senior engineers on implementation through to testing. It's so exciting.
There was a great balance of learning and sharing from the eight graduates I started with. We are all in different teams working on a variety of projects now, but we stay in touch.
My defining moment so far was being on the global committee organising the Dyson Rapid Development Challenge. The aim was to design and develop an intelligent machine based on one of the following themes: the connected home, gamification of Dyson products and accessibility through usability. And do it all in 24 hours.
It was fascinating to see incredible ideas come to life. The winning entry saw the CSYS desk light able to sketch a very detailed image of Jake Dyson. It was unbelievable! This event broadened my view of the company, as I learnt how different departments work and gained more perspective on life at Dyson. It was a great opportunity to build connections and see the true passion for engineering that we always talk about. Everyone who took part was so enthusiastic (and competitive!) and worked tirelessly for 24 hours. It was truly inspiring and a lot of fun. 
I'm proud to have been successful in gaining a place on Dyson's global development programme called Pioneers. I travelled to the Dyson UK in Malmesbury to meet the 81 other Pioneers in the 2017 cohort. We learned about the future of Dyson, built further international networks and learned new skills to support this self-driven development. The programme kicked off during New Talent Week, where leaders and specialists immerse our early career population into the world of Dyson. For an insider's view check out Instagram and search #InsideDyson.
My first visit to the UK was following an invitation to be a part of Dyson World Service where senior leaders from around the Dyson world discuss topical themes over three days of presentations, workshops and events. Both fascinating and insightful.
As a graduate at Dyson, you're never just making up the numbers. You'll be at the forefront of our global business being trusted with projects that will make a difference to Dyson's future.