Enabling others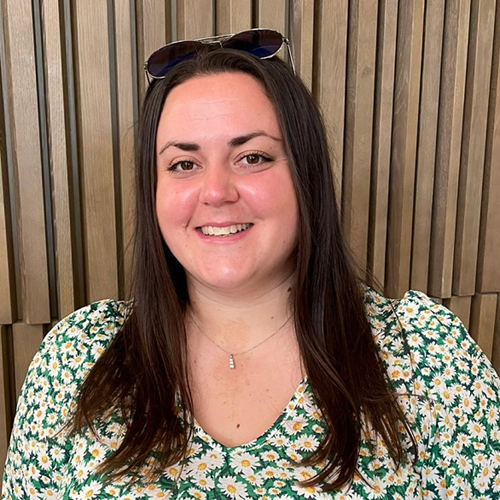 Caroline
Release Train Engineer, Hullavington, UK
Scrum Master helping teams be the best they can be.
In 2020, I started working at Dyson as a Scrum Master for Embedded Software which includes elements of coaching, facilitation, teaching, and mentoring two agile teams of Embedded Software Engineers. It also involves improving working methods, embracing agile values and principles, fostering cultural change, improving flow, and delivering value faster.
My scrum teams both deliver embedded software for Dyson's Environmental Care category. Remote control, on-screen UI, and LED sequences are examples of such features. Each team has up to six engineers, an architect, a product owner, and a scrum master.  We then become part of the larger release train, who work within other categories. We share code across categories, so it's critical that we remain aligned with the overall strategy and work to build a common platform.
Prior to Dyson I worked in a variety of IT roles ranging from project support to business analysis, typically using waterfall and ITIL project management principles. It always seemed counterproductive to how creative teams work on complex projects. My previous employer decided to transform into a more agile environment, which introduced me to Scrum. It instantly appealed to me as agile focuses on working together with trust and autonomy and I noticed an instant change in people's happiness and productivity.
I'm a people person who enjoys interacting with others in order to get the most out of them, and the Scrum Master role allows me to do just that. I'm not their manager, but I'm here to help them achieve great things. I applied for a role at Dyson as I wanted a new challenge and being part of a team that develops products that end up in the hands of consumers was really appealing. I also wanted the opportunity to work for a global company with more opportunities to travel.
Most days I start work early so I can collaborate with our teams in Singapore and the Philippines. During the afternoon I check in with my teams, engage with the scrum master community and plan improvement initiatives to roll out.
Since joining Dyson, I have been especially impressed with the people that I work with, there is a great work ethic in our team and we all support each other to deliver projects. It's all about building relationships; you know you're doing a good job when you can step away and the team continues to perform at a high level, because you've helped build an environment of collaboration.
I enjoy being able to assist and lead my team in equal measure, providing them with an environment in which they can thrive and deliver. Instilling a sense of fun is a huge part of my job and I really enjoy being able to release some pressure by picking up tasks myself and looking at ways to make our processes more effective and efficient.