Graduate growth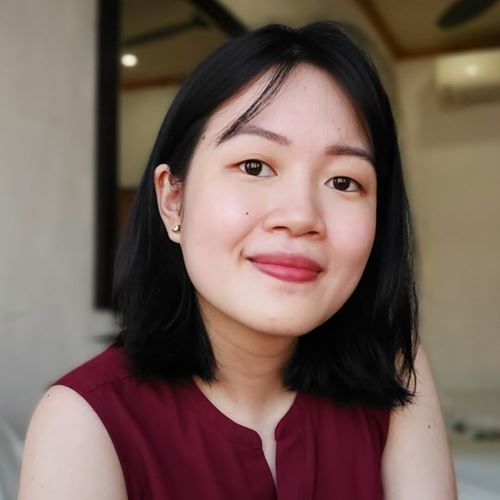 Claire
Design Engineer, Philippines
Learning to take on new challenges in product development
My objective is to show people that everyday items in our homes may be the most extraordinary works of engineering. I'm now reviewing proposed design changes for specific Dyson machine parts that are already in production to see how we can improve them.
A few days after my birthday in 2021, I joined Dyson as a Graduate Design Engineer in the New Product Development team. Since I first started here, I felt like getting into Dyson was a birthday gift, and it still feels so.
There will never be a dull day at work. I've been in huddles discussing what caused a part to fail, in the lab prototyping a new design, or on a call with manufacturers from around the world. I've even worked on the production line, ensuring that parts are assembled accurately.
My managers do not expect me to know everything, they aren't testing me, they provide me with tasks to help me grow. With little prior experience in manufacturing, I knew my role would be challenging. Fortunately, I work with engineers and experts who are always willing to help and answer my questions. If I run into difficulties, I know my team will guide and support me.
It has given me greater confidence in making my own decisions. I can't express enough how inspiring it is to work with many bright individuals who have substantial engineering knowledge.