Making connections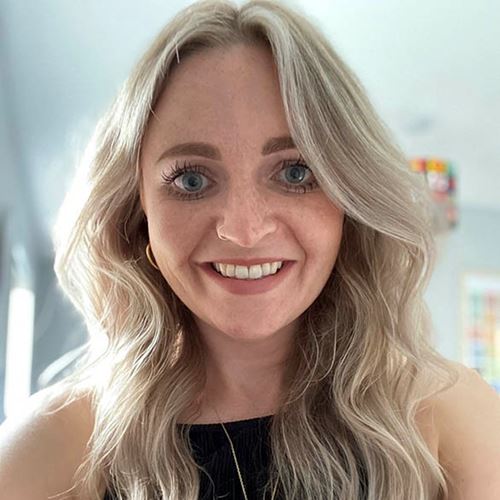 Dani
Head of Data Science, Hullavington, UK
Building a new Data Science team for the Dyson app
Our Data Science team, who work on the Dyson app, includes data analysts and data scientists who are experts in predictive analytics, ML Ops, insights, and data visualisation. It's fantastic to have the autonomy to shape our data team, build the data platform, and determine how to use the data to improve our owner and user experience.
I was eager to improve the app experience through predictive analytics after working in commercial analytics since joining Dyson in 2018 and understanding a lot about the owners of our machines. This role also allows me to continue working with multiple stakeholders from across the organisation, which I enjoy.
We operate like a start-up, beginning from the ground up to set up all data ingestion, tagging, and tracking across the app. By linking all the machine, app, and owner data, we're bringing all the teams that own and work with this data on board.
It may sound cliché, but each day at work is different. From discussing data sources with the global data function to collaborating with the connected experience designers and delivery team to develop a testing and performance plan for the app's new features or discussing how to improve a recommendation engine with the data science team and meeting with stakeholders to come up with a solution.
I've learned a lot about the Google Cloud platform and its capabilities while at Dyson, including some ML Ops as well as Python for predictive analytics, but also many different machine learning techniques, such as K means clustering, principal component analysis, neural networks, and logistical regression. I've also developed my soft skills, such as stakeholder management and communication. One of the best aspects of my role is the ongoing opportunity to learn new things and see how they make a difference. I'm excited to grow my team so that we can move quicker and work smarter as we learn more about data and connectivity.