Team goals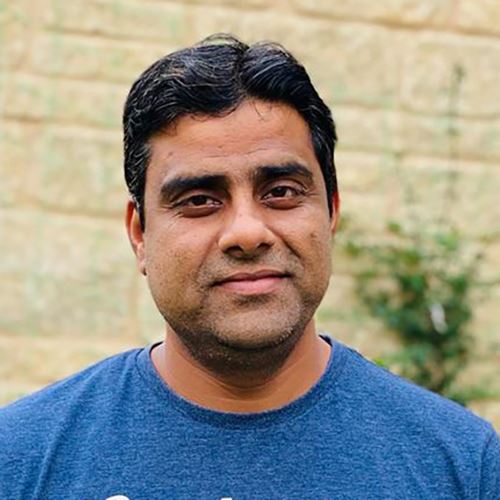 Devendra
Lead Test Engineer, Hullavington, UK
One Test Engineers journey from lone wolf to part of the pack.
I began working for Dyson in 2017 as a Test Engineer on the Dyson Link app. We are a small team of iOS, Android, and Quality Assurance engineers based in one of the recently constructed office spaces at Hullavington. We primarily support Dyson's robot vacuum, but our work touches every aspect of the app.
Our team is loaded with technical expertise. There is a constant desire to learn new things, and the team is always willing to lend a helping hand when assistance is required. There are also numerous opportunities to collaborate with various teams at other Dyson sites.
My job is more than just running tests and doing what's asked of me. I'm part of a team that not only listens to others but also drives change. Your ideas are welcomed, and your work is valued. Bringing about change and adding value to our owners is a rewarding professional experience.
Prior to joining Dyson, I worked in service-based companies across a variety of domains, including OTT platforms, flight engines, and passenger planes. I realised that the work would become repetitive after a while, and I'd quickly reach learning saturation. Dyson is unique in that its products, quality, technology, and innovations are well-known. I'd always wanted to work in connected products, where I could have a good work-life balance and plenty of opportunities for learning, so Dyson was an obvious choice.
My working day starts early with a quick review of the tasks that have been assigned to me. We then have our daily team stand-up call to catch up on sprint work. I schedule most of my meetings in the morning, leaving the rest of the day free for QA and test development activities.
Since joining Dyson, my role has evolved from that of a sole contributor to that of a team player. I've learned a lot about processes, defining long-term goals, working on software architectures, designing and writing test plans using best practises, collaborating with different teams, and delivering on common goals.
Having the opportunity to support another Dyson team outside of the United Kingdom was a defining moment for me. This has opened up new opportunities for me, from being a team player to becoming a mentor, adding best practises, and driving the team toward a common goal.
My job and my team motivate me to come to work every day. We are a fun-loving group with the common goal of improving things wherever we can. I know that every day will be exciting and full of new things to learn.