Leading change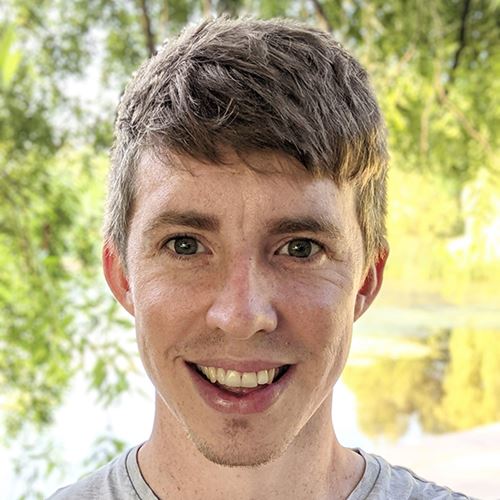 Jake
Mobile Development Manager, Bristol, UK
Taking a lead on app development in our Bristol office.
I started at Dyson in 2015 as a Mobile Developer and now lead a team of cross-platform developers. Bluetooth Low Energy (BLE), Dyson lighting, and upcoming products are our primary focus areas. We contribute to the codebase using pull requests, which are reviewed by the wider Android community.
The team is located in a spacious office in the heart of Bristol. We collaborate with the other app teams, each of which is responsible for a specific product category or feature of the Dyson Link app.
While studying forensic computing at university, I fell in love with coding and created my first app for my dissertation. After that, I wrote a couple of simple games in my spare time before starting my professional career as a Graduate Mobile Developer at Philips.
When I saw the Dyson job posting for a mobile developer, I was intrigued. I knew Dyson made vacuum cleaners, but I was surprised to learn that they also made a robot vacuum, which had already launched in Japan and was controlled via an app. It seemed like a fantastic opportunity to me.
I've been with Dyson for six years, and it seems like everything is changing all the time. I've had the pleasure of working with teams in the United Kingdom and Singapore. So far, it's been a fascinating and rewarding experience.
What I enjoy most about my job is that I get to write clean code with an emphasis on quality while knowing that the app features are used by thousands of people. Learning new things on a regular basis and working in a team of creative people motivates me.
A typical working day for me begins at 7 a.m. in order to avoid the Bristol traffic; it's great that we have that flexibility, it's a good time to catch up with some of our Singapore colleagues who are nearing the end of their workday.
Every day is different. In the mornings, I'll do some administrative duties or write and review code before our team stand-up meeting, followed by any necessary refinement. I usually eat lunch with colleagues and enjoy Bristol's street food. In the afternoons there are generally fewer meetings, allowing us to return to coding or pairing.
Working at Dyson has taught me a lot. We originally wrote the app in Java, but since 2017 we've been transitioning to Kotlin, so I can credit my Kotlin knowledge to my time here. MQTT and Bluetooth Low Energy are just two of the technologies I've worked with despite having no prior experience. I've also received training to assist me in effectively managing my team.
Coding, teamwork, and the exciting new products are my favourite aspects of the role. I also had the opportunity to fly to Google IO in Silicon Valley and work with the app team in Singapore.