Flexing and reacting quickly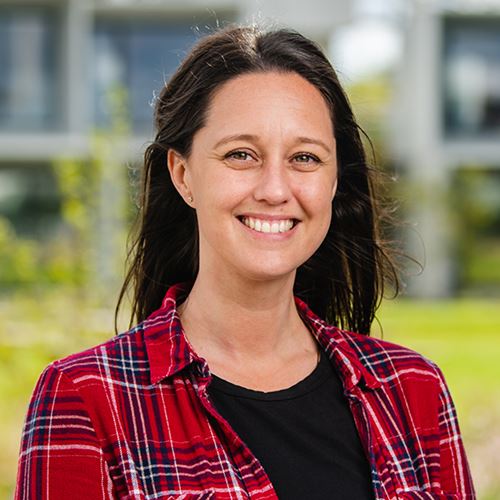 Jo
Head of Product Litigation, Claims and Regulatory, Malmesbury, UK
From secondment to advising on the launch of Dyson's latest technology.
My Dyson journey began in 2017 when I was given a year-long secondment role in the New Projects and Regulatory Affairs (NPR) team. At the time, I saw it as a rare opportunity to upskill as a private practice lawyer. I obtained exposure to global laws, better understood the role of an in-house lawyer, and was part of strategic business initiatives and drivers. Little did I know that my secondment had, in fact, opened the door to a whole new career opportunity.
As acting head of the NPR team, I was responsible for the team's delivery of regulatory and advertising legal advice on all New Product Development (NPD) projects, across all categories, in readiness for launch. I learned about Dyson technology in great detail and really understood what makes it so special. Delivering strategic advice on legal risks and substantiation requirements made me a valued member of the team and I enjoyed working pragmatically and collaboratively with colleagues across the business.
I also gained an enhanced understanding of the challenges that the business faces in all areas. From the design idea stage in New Product Innovation (NPI), through to the finished machine's global launch in markets. While heading up the team, I oversaw the launches of the Dyson Cyclone V10™ cord-free vacuum, the Dyson Pure Cool™ purifying fan, the Dyson Supersonic™ hair dryer Professional edition, and the Dyson Airblade™ Wash+Dry hand dryer, which were all very exciting.
As my secondment drew to a close, I thought about my return to private practice and how I would implement what I'd learnt during my Dyson experience. However, it was at this point that I was asked to stay and assist the Head of Group Operations and Projects form a new global product litigation function. I couldn't turn it down.
In May of this year, Dyson Legal launched the Centre of Excellence for Product Litigation – a function providing consistent and efficient global litigation support in relation to all IP, advertising and product liability litigation matters.
I head up the advertising litigation and product liability arms of the Centre of Excellence for Product Litigation. My team advises on and progresses the strategy for advertising and product liability litigation globally, which involves working closely with Dyson Legal's market lawyers, competitor strategy and IP teams, to deliver clear and holistic legal advice to the business.
I also work closely with various teams outside of Dyson Legal, such as the local marketing teams and directors, Research, Design and Development (RDD) and safety teams globally, and the Commercial teams at Group. All of which results in a varied, challenging and engaging role as part of a truly exciting business.