Unlocking the potential of direct business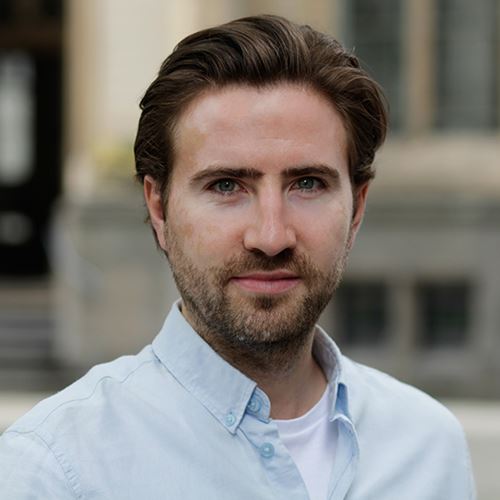 Lukas
Digital Sales Director, Cologne, Germany
From car sharing start-up, to building a new team in Germany.
I started my career in a marketing agency in Germany, working as an Account Manager for major brands. But I quickly realised that you can drive things much more effectively if you're on the brand side.
After working for a car sharing start-up, I joined Dyson in 2016 as a Junior Commercial Manager in our floorcare category, responsible for full-size vacuums. Everyone was focused on our massively growing cord-free category but, when I look back, those circumstances offered me some big opportunities.
I took over responsibility for a marketing project called 'City Rising' as I had some capacity to pick it up. The aim of the project was to overcome the awareness barrier we faced in Germany around cord-free vacuums, while unlocking the power of local area marketing. The project became the standard for city activations across the globe and enabled me to widen my network across Dyson. It also brought forward several opportunities for my next step.
Meanwhile, our e-retail business started to play a significant role within our business and I was asked to build up a team from scratch to cover all e-retail marketing topics. I covered everything from setting up the business strategy to becoming the expert on any e-retail question for all key account managers. It was challenging, but gave me the opportunity to get into a whole other side of the business, with a much larger focus on performance and sales.
Shortly afterwards, I was asked to step into a new role in our e-commerce business. The position combined the sales and key account perspectives, with the ownership for our website. The direct business is now at the heart of our future growth and we're working very hard every day to unlock this potential and to delight our owners. It's a thrilling journey.