Pioneering in the Philippines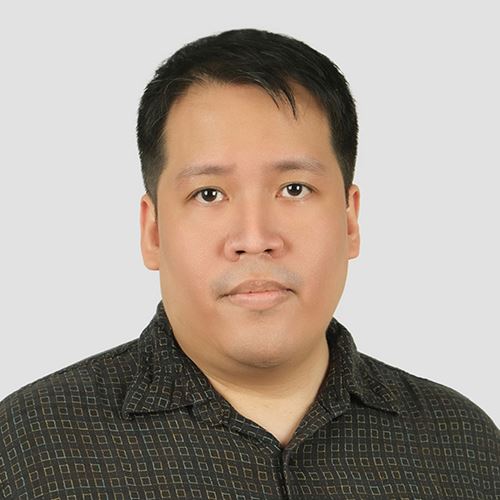 Mark Oliver
Software Manager, Philippines
Leading the first-ever scrum team in Dyson Philippines.
I started at Dyson in early 2021, as part of the first software scrum team in the Philippines. As a lead engineer, I'm responsible for creating a high-level design or architecture to present to the team. I use my software engineering background to guide the design and architecture of features assigned to our scrum team.
The design is then fine-tuned by our developers to create a more detailed design. Part of my role also entails instilling a quality mindset in less experienced engineers through the development of processes that describe best practises, code review and mentoring.
I work with a group of talented individuals from various backgrounds. When approaching problems, the team's diverse experiences enable us to gain a more comprehensive perspective. Each member brings their own expertise to the table, and everyone strives to make things better in their own sphere of influence. These enhancements have a significant impact on the team's overall efficiency and synergy.
Dyson's culture and inspirational founder inspired me to apply for a position. I felt at ease during my initial interview and enjoyed the experience. The company offered me a position and accepting it was one of the easiest decisions I've ever made.
Dyson pioneers' innovative technologies that are different and authentic; these values align with my own. It's always exciting to try new things and develop them in new ways.
When I first started, it felt like I was part of a start-up company. Virtual communication with other Dyson teams was required during lockdown. There were pain points, but my team saw this as an opportunity to make improvements that would benefit scrum teams in the future.
Making improvements was simple and welcomed by Dyson. Unlike previous companies I've worked for, people here were very open to change if it added value. This openness to change and lack of fear of failure fosters an environment of continuous improvement. This type of environment fuels my desire to become a better engineer.
Working at Dyson has taught me that it takes courage and the right environment to challenge the status quo. One of the most difficult challenges here is the pressure to create something better which also happens to be one of the more exciting aspects of working at Dyson. I enjoy the exchange of ideas, especially with more experienced architects and younger engineers who bring new perspectives. It has taught me a lot.