Creating meaningful impact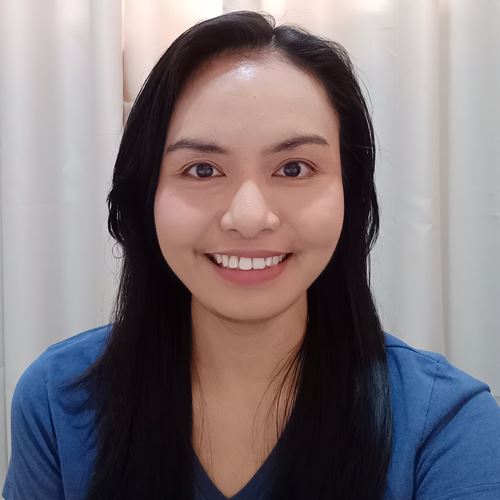 Mary Grace
Product Owner, Philippines
Guiding product development
My background as a QA Software Engineer equipped me with a deep understanding of products, yet my aspirations extended further. Pursuing on a side venture of selling women's clothing, I discovered a passion for direct customer interaction and the art of negotiation. This entrepreneurial passion combined with my software background, forged the path that brought me to Product Ownership role at Dyson in August 2022.
A day in my life involves diverse interactions. Meetings with Product Managers to grasp requirements, clarifications with UX designers to refine UI workflows, and collaborations with Software Architects to shape technical aspects. After organising these inputs, I craft a comprehensive backlog for Software Engineers to work on.
Dyson thrives on the principle that a product evolves before being released out in the market. As a Product Owner, I learn what the customers' pain points are, and incorporate user feedback to further refine features. This dynamic approach allows us to improve functionalities as the product matures, resulting in a more intelligently designed product for our users.
One of my greatest achievements in my career here in Dyson happened during my transition from Haircare to Floorcare. Not only did I have to quickly adjust to my new team and new stakeholders, but I also had to navigate critical stages of a new product's final release while accommodating rapid change requests from James Dyson himself!
The culmination of a project involves the voices of satisfied customers. Witnessing users embrace and appreciate the features we've diligently developed is immensely gratifying for me. It's the joy of creating meaningful impact that energises me. 
They say, "Choose a job you love, and you will never work a day in your life." But there will always be stressful meetings, changing requirements, many late nights, and early mornings. All that is inevitable in any kind of work. That comes with opportunities to be better, develop resilience, strengthen character, and gain wisdom to overcome future challenges.
As part of Dyson Team, I am proud to be surrounded by people that inspires me to become a better version of myself and to be entrusted with projects that have meaningful impact to Dyson's future.