High-calibre legal work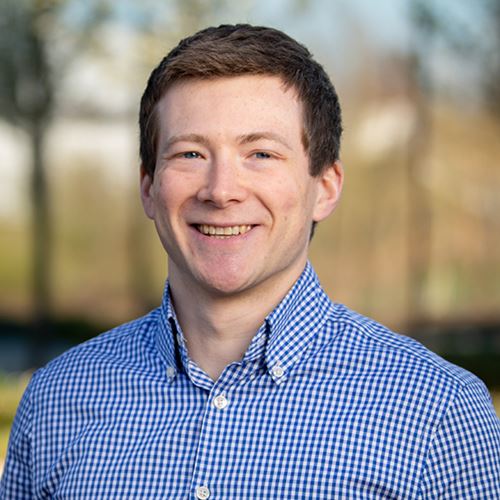 Matt Dyer
Head of Legal, Global Operations, Malmesbury, UK
Thriving in a challenging yet supportive environment.
I work in the Group Operations and Projects team at Dyson as part of a group of lawyers who provide legal support on contractual matters across the business. I advise the business on its arrangements with major suppliers to the Dyson group, collaborating with the Procurement team and group business functions such as IT, Marketing, Finance and HR. Many of these suppliers provide goods and services that form a crucial part of the infrastructure that underpins Dyson's global business operations. There is often a lot of money involved and serious consequences if things go wrong.
My role involves advising the business on its contractual arrangements - identifying and mitigating legal risks and negotiating terms with our suppliers. It also involves coordinating projects and working strategically with other teams to proactively manage business risk.
One of the great things about working at Dyson is that there's plenty of interesting work to get involved with. It's a company that's evolving rapidly and there are always new challenges to overcome and issues to address. Since I joined Dyson, I've worked on a number of big projects. They've driven significant advancements within the business – making a positive impact in important areas such as revenue generation, the management of our global IT estate, and the quality of the service that our customers receive. It's been really rewarding to be involved in these projects and to see them deliver benefits to the business.
Another big positive about working for Dyson is the potential for career development and progression. The Legal team supports my development and, as the business continues to grow, there are always new opportunities to explore. I'm encouraged to participate in activities that benefit my development, such as attending external training events, and two of my colleagues have recently been given the opportunity to complete international secondments to other Dyson offices.
As you'd expect with any job within the legal profession, working at Dyson can be challenging and sometimes demanding. But this job offers me the opportunity to do really interesting, high-calibre legal work and develop my abilities – all within an exciting and supportive environment (based in the heart of the Wiltshire countryside!). It's an exciting place to work as an in-house lawyer.