Switching things up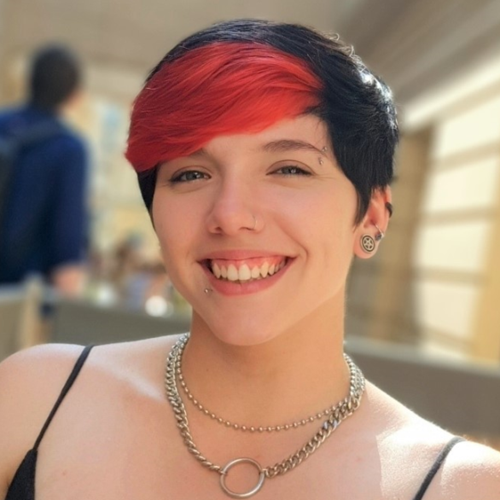 Saffron
Electronics Technician, Malmesbury, UK
Changing and growing as an apprentice engineer
I started at Dyson in 2019 as a mechanical engineering maintenance technician apprentice, but when the electronics team offered me some training to help with my college work, something clicked. To consolidate all of the new skills I'm learning at Dyson, I'm spending one day a week in college working on my Level 3 BTEC in electronic engineering.
Dyson was my first choice for an apprenticeship because it has a reputation for being a great place to start your career and offers a lot of training. I've learned a lot. I enjoy the variety of work because new opportunities arise across the entire spectrum of electronics. Engineers send us requests for things like printed circuit boards and wiring enclosures that they need for research. If you don't know something, there's always someone you can turn to for support, because everyone on my team has a different area of expertise. My day flies by, and I'm always pleased with what I've accomplished.
A small but significant moment occurred a few months after I joined the electronics department. When I opened my job for the day, I immediately recognised what was required and began gathering materials and components. Then, about halfway through, I realised I was doing it automatically. I was now so familiar with components I didn't even know existed before that I knew exactly what was required, where to find it, and how to use it for the job. That's when I realised, I'd learned a new skill here.