Military precision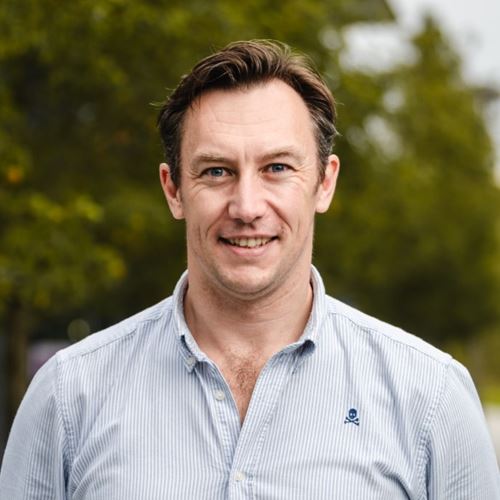 Simon
Head of Product Creation Framework, Malmesbury, UK
Leading development and growth
Dyson had always been on my radar – it was just a question of waiting for the right opportunity. In March 2020 the time was right. Since leaving the military I'd been immersed in project management across various industries, so a new challenge in product development was too good to miss.
When I joined Dyson to lead the Retail Store Development team my remit was to expand the Dyson Demo Store network. Unfortunately, the Covid-19 pandemic hit, but by 2021 I had an unmissable opportunity to move to my current role, leading the Product Creation Framework team. Sitting at the heart of product development, with reach across the whole business, it gives me a chance to make a significant contribution to the future of Dyson and the way we develop our machines.
As an entrepreneurial company focused on innovation and problem solving, the pace and speed of change is very fast, but that's what makes it exciting. One minute we'll be discussing the development of a new product launching in two years, the next it's category strategy, or software and app development. At other times we'll be focusing on how we improve integration and collaboration across the business or developing a new governance concept for future products. The people are inspiring, always striving for the best and looking to solve problems others ignore. It's the sense of achievement that keeps me coming into work each morning.