Going with the flow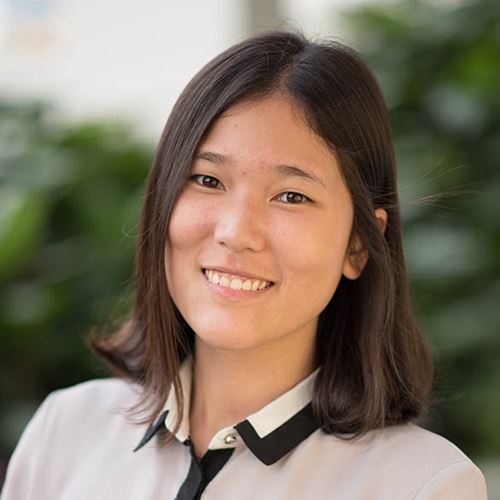 Teyo
Fluid Dynamics Engineer, Malaysia
Fluid dynamics engineer shares her passion
There is so much to learn from fluids. Fluids can flow smoothly or violently, and they can be compressible or incompressible. There are so many different possibilities that a slight modification in design might result in a significant variation in inflow performance.
As a Fluid Dynamics engineer, I'm responsible for production line testing to guarantee that every machine's flow performance meets its specification. As a result, when our Dyson owners receive their air purifiers, fans, and heaters, they get the airflow they desire.
I was fortunate to have a fluid dynamics internship with the Environmental Control Technology Development team at Dyson's Malmesbury site. I didn't anticipate being given much responsibility and flexibility as an intern, but I was able to discuss my ideas and test them to see whether they worked. I had a fantastic time, and as a graduate, I returned to Dyson in September 2020 in the Malaysia Development Centre. Coming back to the Fluid Dynamics team was ideal for me since I want to learn more about this field.
I'm also a James Dyson Foundation (JDF) ambassador, holding workshops with university students to share the Dyson story, introduce them to the exciting world of engineering, and encourage them to think differently. I was introduced to Dyson during a JDF workshop a few years ago, which is why I applied for my internship. Now I'm the Dyson engineer, and I'm happy to share my knowledge and passion for engineering.
Dyson's innovations and developments never cease to amaze me. Every machine, from the bagless vacuum to the bladeless fans to the Dyson Airwrap™ and Dyson Zone™ air-purifying headphones. I want to remain part of the team that continues to develop new products that stun the world.