Driven to solve problems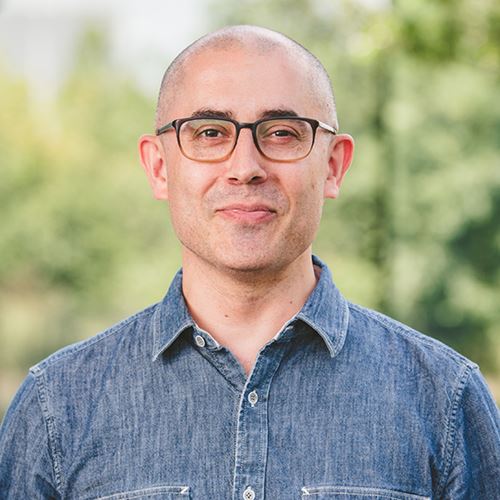 Tuncay
Motors and Power Systems Research Director, Malmesbury, UK
Advancing motors and power systems in Dyson's Technical Research team.
Dyson is a unique place to work, everyone is encouraged to think differently, challenge the convention and be innovative. We are driven to identify and solve real world problems and improve people's lives using technology. Never satisfied, we believe everything can always be made better by learning, improving, iterating and refining. This is at the core of Dyson's fast-paced engineering culture, it is this that makes Dyson such an exciting place to work.
My journey started in 2006, I joined as a Motor Drives Engineer after completing my MSc and PhD in electrical machines at Newcastle University. Back then, I saw the opportunity as a steppingstone experience – after all Dyson was a "small" vacuum cleaner company in rural England; how exciting and cutting-edge could it be? After fifteen years, six generations of Dyson Hyperdymium™ motor, and over 100 million individual motors produced, I continue to work with an amazing team of engineers that has expanded from just 25 to hundreds globally.  
My role as Motors and Power Systems Research Director in the Technical Research team, is part of the wider Dyson Research department based in Malmesbury, UK. For over 20 years, we have been the pioneers in high-speed compressor motors, enabling and powering a wide range of unique Dyson products.
Still pushing and extending the boundaries of power density, speed and efficiency. For over a decade, my team's work has contributed to the design of many Dyson Hyperdymium™ motors that power our most successful products. We've created motors that run at speeds of up to 125,000rpm and have the highest power density and efficiency in the industry. Our latest motor can generate approximately 1.5HP within the volume of a coke can but at a third of the weight.
Not only do I get to work in world-class facilities, but I also get to work with world-class multidisciplinary and diverse teams led by outstanding engineers from all over the world, including Hungary, China, India, France and Ireland, to mention a few. Many of them hold PhDs from the most reputable universities in their respective fields.
Bringing together expertise, knowledge and ideas from a wide variety of disciplines into multiple ground-breaking enabling technologies is an exciting part of my role. Working at Dyson is uniquely rewarding and enjoyable for me because of this, as well as the opportunity to regularly learn something new. We collaborate with global universities and suppliers, and we're continuously on the lookout for the latest technologies in materials, manufacturing assembly methods, design and simulation tools.
We often create our own assembly methods and simulation tools to satisfy our needs and help us continue being pioneers. We drive for engineering excellence alongside strong commercial and IP success. We have generated thousands of patents that protect our ideas in motors and power systems that include electronics, heaters and battery packs.
In order to deliver an expanding range of next-generation Hyperdymium™ motors and power systems, I'm more than doubling the size of my team. We are looking for specialist engineers in a variety of disciplines, including turbo-machinery, acoustics, mechanical and thermal engineering, and electromagnetic motor design and control, who can help Dyson achieve its ambitious goals over the next few years.