Powering Dyson's global future
Dyson's global growth is fuelled by technology, science and research. As we work to develop new and better performing technologies, we continue to invest globally into our engineering and operations capabilities. With a growing amount of research and development being done in the Philippines, we're on the lookout for bright and talented minds to join our rapidly expanding teams.
Philippines Technology Centre
The new Philippines Technology Centre represents an investment of PHP 11bn, and will span the equivalent of 92 basketball courts. It underscores the growing importance of the Philippines in Dyson's global ambitions. As part of the investment, Dyson aims to initially hire an additional 400 engineers and over 50 graduate engineers. The campus will follow in the footsteps of Dyson's other inspiring spaces globally, which place an emphasis on the wellbeing of Dyson People.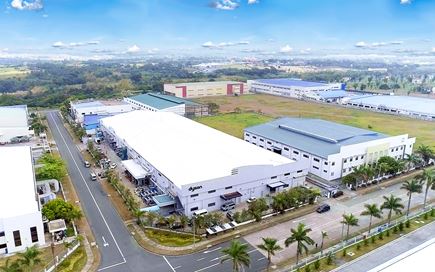 Advanced Manufacturing facility, Calamba
Dyson set up its Advanced Manufacturing facility in the Philippines in 2016 with a small team of engineers focused on taking Dyson Hyperdymium™ motors from design to manufacture, it was quickly established as a worldwide centre of manufacturing excellence. Today, Dyson manufactures 13 million Dyson Hyperdymium™ motors a year, ensuring its technology can reach more people than ever before. This is made possible by Dyson engineers who developed its highly automated and advanced manufacturing processes, where a Dyson Hyperdymium™ motor comes off the automated lines every 2.6 seconds.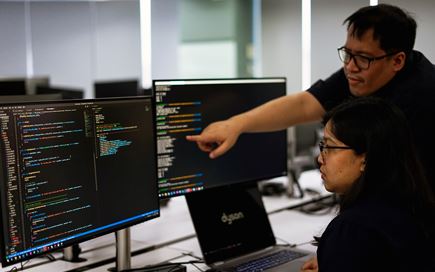 Philippine Software Lab, Alabang
In 2020, Dyson opened our Philippine Software Lab in Alabang, Metro Manila. It is now home to a fast-growing team of software, intelligent machines and software testing engineers. Located at the highly connected Aeon Center, the lab offers comprehensive public transport links from the south (Laguna, Batangas, Muntinlupa, Cavite) and access to other transportation options (bus, shuttles, jeepneys) across the highway.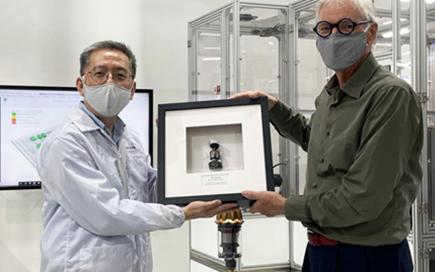 A milestone for Dyson motors
​​​​​​​In 2023, Dyson's manufacturing facilities across Singapore and the Philippines achieved a remarkable milestone: 150 million Dyson Hyperdymium™ Motors produced and counting. Our Hyperdymium™ Motors are five times faster than a Formula One engine and the technology lies at the heart of our machines, powering our popular cordless vacuum cleaners, the Dyson Airblade™ hand dryers, the iconic Dyson Supersonic™ hair dryer and the Dyson Airwrap™ styler.
Inside Dyson Philippines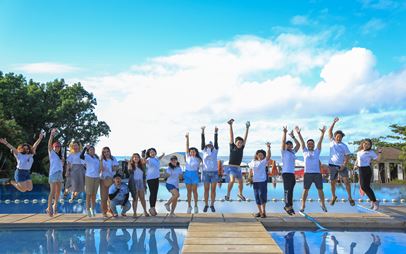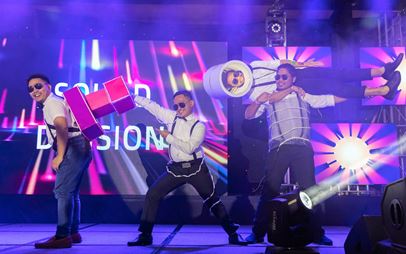 Meet our people
Dyson never sleeps. Our culture is fast paced, constantly evolving and we pride ourselves in solving the problems that others ignore. At Dyson, we believe in growing alongside our employees. Whilst our people work hard for us, we focus on ensuring they receive the training and career development to support them in their journey with us.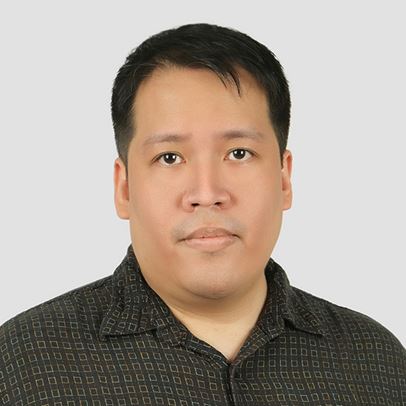 People stories
Mark Oliver
Software Manager, Philippines
Leading the first-ever scrum team in Dyson Philippines.
Jobs in The Philippines
Motor Drives Engineer

Design and Development

Philippines - Advanced Manufacturing Office

Job OverviewDyson offers a unique opportunity for talented individuals for a permanent Senior Motor Drives Engineer position in our Philippines Advanced Manufacturing and RDD facility.Being part of a small but growing team working on the Dyson Digital...

Date posted: 26 September 2023

More details about Motor Drives Engineer

Electronics Engineer

Design and Development

Philippines - Advanced Manufacturing Office

About Us At Dyson, we are encouraged to think differently, challenge convention and be unafraid to make mistakes. We are creative, collaborative, practical and enthusiastic, but most of all, we're hugely passionate about what we do. We are looking for...

Date posted: 25 September 2023

More details about Electronics Engineer

Catering Operations Manager

Catering

Philippines - Advanced Manufacturing

Our company is seeking an experienced and highly motivated Service Manager, Catering Operations to oversee the operations and management of catering services of the multiple Dyson sites in Philippines.  Reporting into the Senior Manager, Catering...

Date posted: 20 September 2023

More details about Catering Operations Manager