Growing ambitions
Dyson is investing S$1.5b into its future in Singapore over the next four years. Underscoring its commitment is its plans to hire over 250 engineers and scientists, with roles spanning robotics, machine learning, AI, high-speed electric digital motors, sensing and vision systems, connectivity, software, power electronics and energy storage. The investment will also support ongoing university research programmes to drive product development, building on its existing global programmes.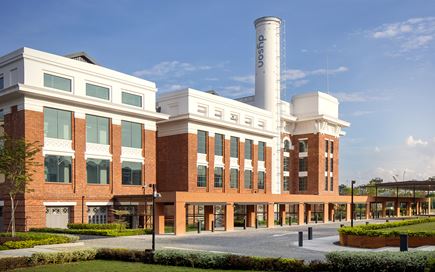 St James Power Station (HQ)
Dyson's headquarters, St James Power Station, is an iconic national monument and an important part of Singapore's history. Once the country's first coal-fired power station, it has also served as the region's first fully automated warehouse and Asia's most comprehensive nightlife destination. With 18 state-of-the-art research laboratories to supercharge Dyson's ambitions to enter entirely new fields of research, and develop a new generation of high-performing technology products with increasing inbuilt intelligence, and a focus on power electronics, energy storage, sensors, vision systems, embedded software, robotics, AI, machine learning and connected devices.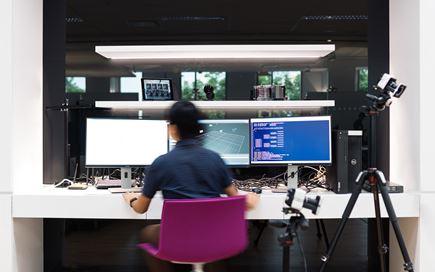 Singapore Technology Centre
In 2017 we opened the doors to the Singapore Technology Centre, putting Dyson firmly at the heart of Singapore's global innovation hub. The centre draws on the country's highly skilled workforce and brings together hardware, software and advanced manufacturing expertise. The facility is located among a bustling start-up community and next to the National University of Singapore. So we're at the heart of the region's cutting-edge technological development.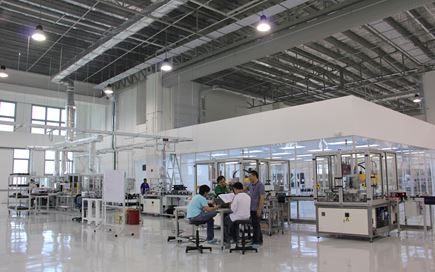 Singapore Advanced Manufacturing
Dyson invests heavily into digital motor technology. Our advanced manufacturing facility in the west of Singapore produces the Dyson digital motor. It's at the heart of many of our machines including the cord-free vacuum, the Dyson Airblade™ hand dryer and the Dyson Supersonic™ hair dryer. The facility made its first motor in 2012 and today has the capacity to produce 13 million motors a year. It's an exciting, cutting-edge environment, where engineers and technicians work alongside highly automated and robotic production lines. Together they ensure that every motor is precision-made and delivers the quality and power that makes Dyson machines different.
Inside St James Power Station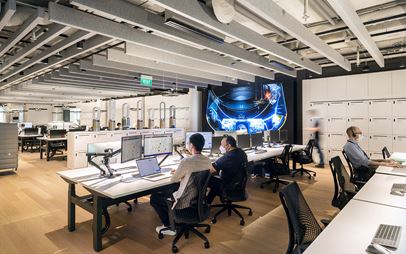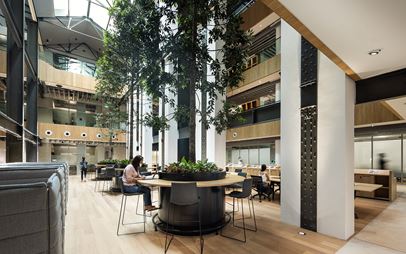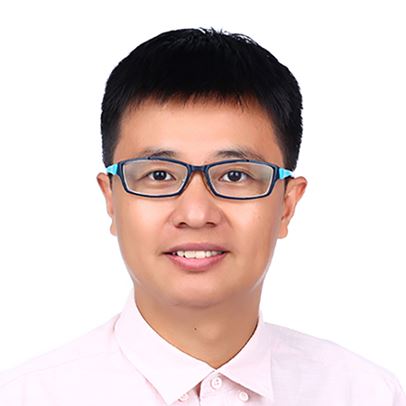 People stories
Jian
Software Manager, Singapore
Making the move to software manager
Jobs in Singapore
Software Engineering Manager

Design and Development

Singapore - St James Power Station Headquarters

 We own and develop the MyDyson smart home app, which is at the forefront of Dyson's IoT experience. We are proud of what we have built so far; we have an App Store and Google Play rating of 4.6 and 4.3 stars respectively, we have more than 1 million...

Date posted: 25 September 2023

More details about Software Engineering Manager

Senior Engineer – Thermals (Battery pack)

Design and Development

Singapore - Technology Centre

About usFrom its origins in a small workshop in rural England, Dyson has grown into a technology company with a global footprint. We have offices from Auckland to Zurich, via Singapore, Moscow and Chicago. While engineering remains at our core, our...

Date posted: 25 September 2023

More details about Senior Engineer – Thermals (Battery pack)

Senior Electronics Engineer

Design and Development

Singapore - Technology Centre

Dyson solves the problems others choose to ignore, developing disruptive technologies requiring even more complex electronics to deliver an increasing product portfolio. We are growing fast, and our ambition is boundless – more products, more locations,...

Date posted: 25 September 2023

More details about Senior Electronics Engineer