Taking ownership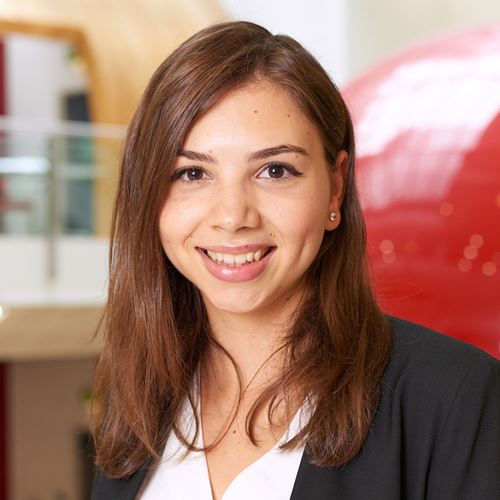 Ioana
Global Product Owner, Bristol, UK
Improving websites as a Product Owner
I heard about the Dyson graduate scheme at a digital marketing workshop at the London School of Economics while I was a master's student, and I joined Dyson's International Commercial Executive Graduate programme in 2018.
A highlight was the global mobility Dyson offered me, including moving from the United Kingdom to Asia. In the E-commerce team in South Korea, I looked for ways to improve the Dyson web experience for customers and owners of our machines, by testing new initiatives and learning about shoppers' behavior. I'm now based back in the UK, in Bristol, and I love collaborating with global teams all over the world to make things happen.
As a Product Owner for our Dyson.com website, I'm responsible for improving the way we sell our machines direct to consumers. Covid-19 showed us that the future is in bridging physical and digital retail. To deliver new features for dyson.com, I take ideas from initial concept to launch, collaborating with engineers and designers. We use an agile way of working, so I run two scrum teams developing the code for new elements of the website. We use customer feedback to improve every part of the site – from small features to entirely new concepts like Dyson Demo VR, our virtual reality shopping experience.
I focus on how visitors experience our website. Making sure it explains the technology in Dyson machines in interactive, immersive, and pleasing ways, excites visitors and ultimately helps our shoppers choose the right product for them. I love growing as a positive communicator – removing blockers and influencing decisions. I work with colleagues of all seniority, from technical teams through to creative and user experience teams. It's really fulfilling to be part of such an innovative company that's growing so quickly.