From boats to batteries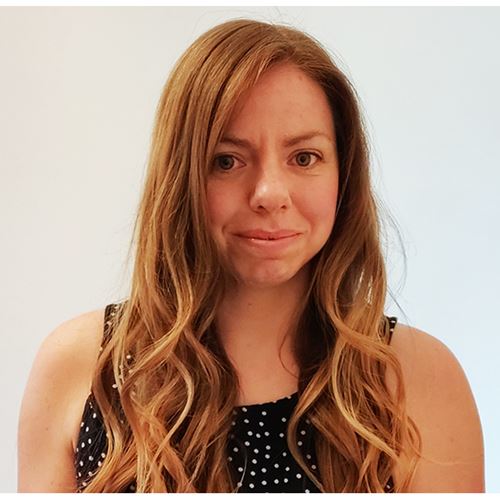 Dr Lesley-Anne
Senior Mechanical Engineer, Malmesbury, UK
A PhD in cargo ships to the perfect role in Energy Storage.
As a Mechanical Engineer here at Dyson, I'm responsible for understanding the mechanical behaviour of battery cells and sub-components during manufacturing and operation. As well as testing materials to determine mechanical properties, I also provide expert knowledge to the rest of the Energy Storage team on anything relating to mechanical performance.
I've been at Dyson since 2019, working in a young and diverse team of scientists and engineers. This broad range of experience has helped me to greatly expand my knowledge across multiple disciplines. Everyone is so passionate about the research, and this leads to exciting discussions and explorations of technology.
From the moment I saw the role advertised, it looked a perfect match for my skillset. I had multiple interviews with other companies around the same time, as well as another offer, but Dyson showed the most passion and focus for the research. I came out having enjoyed a technical discussion among fellow scientists – and Dyson had a very relaxed vibe during the whole process.
During my PhD, I very much enjoyed the mechanical principles and concepts it focused on. My role at Dyson has given me an opportunity to apply these mechanical principles to an interesting and thriving industry.
I had previously worked in missile systems design and my PhD focused on cargo ships. It brings a new level of satisfaction to be part of designing a product that you will later be surrounded by in stores and your own home, and can take pride in. 
Coming from outside the world of energy storage my journey has had a very steep learning curve, but luckily my team have been supportive, encouraging and understanding. I have been given the opportunity to learn and explore this new area and find where my experience fits in. It has been challenging but rewarding to apply my skills to entirely new technology and I'm proud of what I've achieved in a short time. 
No two days are ever the same, and this is what I love the most. I'm responsible for my own time management. One day might be devoted to mechanical testing while the next could be filled with designing rigs and CAD modelling. I eat lunch with colleagues most days and enjoy a short walk. Dyson provides a healthy work-life balance.
Apart from learning an entirely new technology, I have also been given the opportunity to enhance my engineering software skills. Dyson has provided extensive training on a new CAD and FEA packages as well as a range of new equipment.
After years of education and training, it feels good to have people much more senior than me ask for my opinion and take what I have to say on board. I enjoy having my expertise valued and appreciated.
At Dyson, I am surround by people who genuinely enjoy what they do, and that positive attitude makes them a joy to work with. I am happy to say they're not just colleagues but friends, and we want to work together to succeed and create something excellent. There is a great sense of wanting to help and learn from each other, which makes for a great environment in which to grow.