Inspired to improve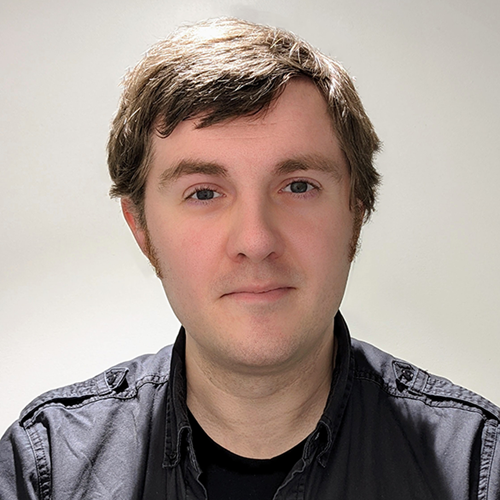 Luke
Design Engineer, NPI, Malmesbury, UK
Developing new product ideas at Dyson
In my first week at Dyson, back in 2012, at a talk for new starters with the company, I was inspired by the New Product Innovation (NPI) department. I'd joined as a Separation Systems Test Technician and I wanted to design, test, and develop brand new product ideas. From then on, I set my sights on completing an Open University degree to be able to work in NPI. Now I'm part of a project team developing Dyson's next pioneering Environmental Care machines.
While I was doing my degree, I spent two years working on separation systems before I transferred to be a Mechanical Test Technician. I then moved on to building electrical rigs until, halfway through my degree course, I finally moved into NPI as a Junior Design Engineer.
Moving from Junior to Design Engineer was huge for me. I was pushed up a grade before my degree course was completed, as my potential was recognised. When I finished my course, it was good to already have a few years' experience as an engineer under my belt.
The best part of my job is collaborating with a range of people in Open Ideas sessions, which is the forum NPI uses to pitch new ideas to the rest of the company. I work on newsletters, brainstorms, and presentations, giving me the opportunity to see other people's inputs to solving problems, and to build friendships in the working environment.
Most days I get in early and meet the project team for a morning coffee. We discuss the work for the day, and then crack on with the daily design work. This involves working with other members in the project team, along with people from research, marketing and New Product Development (NPD). It's a fun, friendly, and enthusiastic team, with a good variety of skillsets.
I like my role because I can contribute to new machines that could help someone. I know people who suffer very badly from allergies, and they genuinely appreciate the engineering efforts we go through. It's reassuring that our purifiers are helping people with their health.
The biggest challenge at work is flexible timeframes, which can change at the drop of a hat. But that's a given in the job we do. The important thing is to make sure you can work to a solution. I have learnt how to design to a higher standard than before. Using the Dyson 'make, build, test' set-up, it's easy to explore ideas.
My aim is to continue my work exploring new ideas and putting my mark on machines that can change people's lives.