Breaking down barriers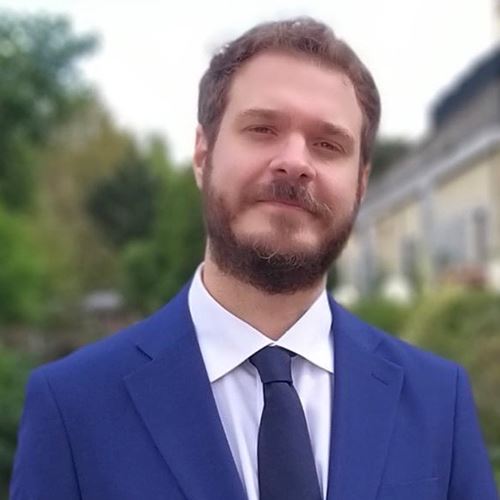 Mirco
Sales director, Milan, Italy
From marketing intern to business development leader.
At Dyson, I've had the chance to work on some transformational projects. Projects that challenged me, put me out of my comfort zone and led to reinventing myself.
I started in September 2012 as an intern in the Italian marketing team. I developed fast, first as a Trade Specialist, and then as Area Manager. In 2015, I left Dyson to join another company, but then got a call the following year and I decided to come back as a Demo Manager. I missed the crazy rhythm of Dyson and wanted to support my team to move to the next level. Dyson has a special energy – you feel you can do things here that you can't do anywhere else. It challenges you every day. You have to change and adapt plans, but in the end, you always get recognition for the effort and you can see the company growing faster and faster.
From 2017 to 2020, I was Retail Execution Manager for Italy. We built the field team from scratch, moving from an external sales agent structure to an in-house organisation focused on execution. During this time, I also supported the French team in transforming their field structure and adapting to a new retail environment. I spent almost five months travelling between Milan and Paris, and the cultural shock of working in a different reality offered me the chance to grow as a manager and as an individual. Dyson believes in sharing ideas and ways of working across countries – that was a challenge I accepted and it's helped me grow in the organisation. 
In February 2020, I was relocated to Madrid, where I took the lead on business development in Portugal. It's challenging because I have to deal with every aspect of the market, from sales and marketing to digital and operations. The goal is to build the foundations for a new market – to launch a legal entity and establish Dyson as a leader. I'm working on a long-term plan to build a Portuguese team to increase Dyson brand awareness and contribute to the birth of a profitable new frontier.
As part of the Iberian leadership team, I work with all divisions across Marketing, Field and Direct to ensure we roll out our plans successfully. I'm given the opportunity to express my ideas and create something from nothing. And I've also found that adaptation is vital if you want to grow as a leader. No idea is too bold if you work here, but once you're committed, you have to deliver. 'Accountability' is key word here. Everyone is responsible for their own job and wants to do a good job. It's a required attitude.
Working at Dyson has been an amazing adventure. As an intern, I started translating training sheets from English to Italian. I'm now in the position to lead the start-up of a new market. All of this in less than seven years. There's bold management at Dyson, willing to take risks and empower people. My career couldn't have been the same anywhere else.