From a master's to Malmesbury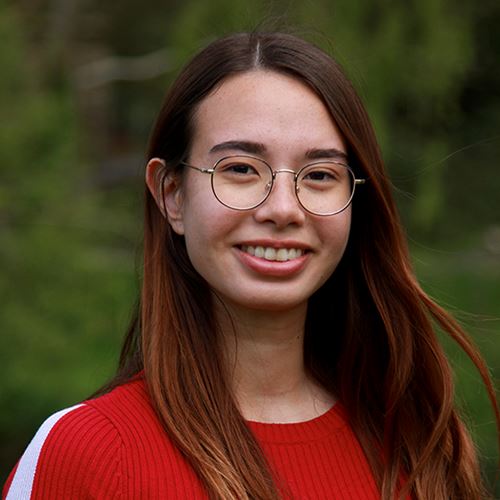 Nadia
Graduate Research Engineer – Mechanical, Malmesbury, UK
From a summer intern to a graduate in research
I initially joined Dyson as a summer research intern in 2019, working on a project for the Motors and Power Systems team. I decided to continue that work as part of my master's degree at Imperial college – supported by Dyson. This gave me great independence to push the study forward as part of my degree, while having the support of experts within Dyson.
Since re-joining the same team as a graduate, I've had the chance to explore many more aspects of mechanical research while framing my original project as a series of undergraduate rotations.
I was hugely excited to be at the cutting edge of new technology, not just for the sake of research, but to see it applied and making a difference to how products function.
Dyson has a remarkable skill in communicating complicated technology to everyday shoppers. To me, this demonstrates a fundamental interest in the science and technology behind beautiful products, which is exactly where I wanted to be. I find that bridge between the creative and the technical make Dyson an invigorating place to work.
I currently work on a range of mechanical aspects within the research phase of developing Dyson digital motors. This involves designing and optimising motor systems, developing new technologies along the way, predicting behaviour through simulation tools, and creating prototypes and test rigs to validate each step of the process.
I work in a multidisciplinary team where I have to opportunity to learn from experts in their fields. Be it mechanical, aerodynamics, acoustics, or electrical engineers, to name just a few. We come together to develop technology where all these disciplines are interlinked and interdependent.
My working day often involves juggling several tasks. I might be running a simulation in the morning, completing testing or commissioning a new prototype by lunchtime, and ending the day assisting with undergraduate lab work.
More than anything, Dyson has taught me to ask questions. Being a graduate in a large team means you're thrown into unfamiliar situations on a daily basis. It can be intimidating at first, but I feel far more confident now, knowing that I'm not expected to have all the answers to a problem – I simply need to keep asking questions until I get there.
As a woman in a male-dominated field, I've had the opportunity to speak out about the unique challenges and invisible biases I have experienced. This has initiated some real conversations in my immediate team, and I hope my efforts have opened the door to more active awareness of discrimination at work so we can continue working towards a genuinely inclusive culture.
The huge range of projects, skills and people I have been exposed to as part of my role makes Dyson an incredible place to learn – something we should never stop doing. Most important are the people, and the team that I'm lucky to be a part of.