Thinking outside the box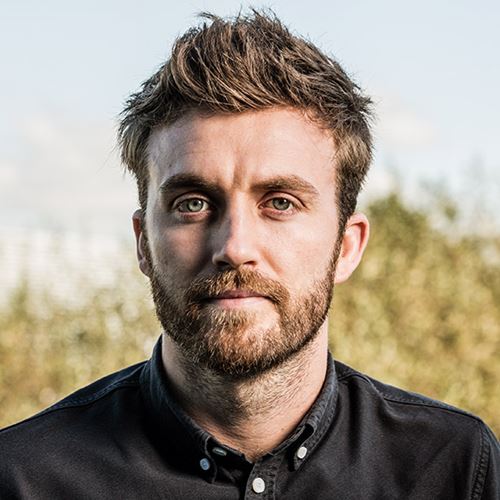 Sam
Lead Designer, Malmesbury, UK
From creative graduate to lead packaging designer.
I remember my manager saying when I first started at Dyson, "you're here because of your design work. But what we need now is for you to grow. You need to be able to draw with a pen and pencil, write copy intent and have a deep understanding of your field." That was six years ago when I was a Graphics Communication graduate fresh out of university, but it set a precedent. The company and my role within it have completely transformed in that time, but the fundamentals have remained the same. It's a place to learn from experts in the field, consolidate your skills and craft your own path.
I started in Graphics and Packaging working on designs for the Dyson Supersonic™ hair dryer and rotated in different departments within G&P for four years. I worked on projects that demanded thinking broadly and right down to granular detail. Now I work in a creative team on the 'out of the box experience', making decisions about the materials, the box and the display content in and around Dyson machines.
It's a holistic and collaborative process. Our team works at the crossover between RDD and commercial, between the engineers and the campaign team. What we create needs to follow on from the campaign and match the user's needs. It's a constant balancing act between user experience, practicality and creativity.
The parameters of these areas are changing too: it's interesting times at Dyson. We're constantly adapting to changes in technology, both external and our own. We now work alongside UX designers, human machine interaction teams, model-making teams and the app team. There's a huge amount of innovation involved, as well as going off-piste and trying things out, always with the user at the centre. The pace and constantly-changing environment is something you quickly have to get used to – it can be hectic but it keeps us nimble. There's never a dull day.
One of the defining moments for me was sitting in James Dyson's office presenting launch material in my fifth week on the job. This is one of the greatest things about working here: the immediate impact your work can have. If you have an idea and speak up, you will be listened to. There isn't a definitive hierarchy and everyone has a valid opinion and can put their ideas forward. There's a real culture of learning from each other, across company levels and mixing experience and fresh thinking in briefing meetings. As a result, you have the chance to learn from real experts in their field. At Dyson, your journey is really what you want it to be.