Linked to the Cloud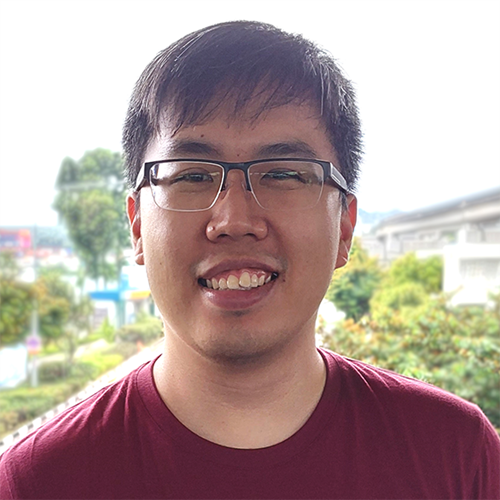 Kenneth
Lead Software Engineer, Singapore
Keeping Dyson owners connected to their smart machines.
Working on the Dyson Cloud, I tackle new challenges every day. The Cloud handles data from our smart machines, such as lighting, air purifiers or robot vacuum cleaners. I make sure our software is running properly, provide technical expertise, and mentor new and junior team members.
The Cloud team manages the back end of the Dyson Link app, which enables the connected features on all Dyson smart home machines to work together, and with voice control systems. We collaborate with other Dyson teams to develop new features and products that call for easily scalable solutions for both processing power and data.
Since I joined Dyson in 2017, I've been involved in new and exciting projects, immersed in a culture of research and development, with innovation at the forefront. I get to work and solve challenges with an amazing team, and be part of projects from development to delivery, with constant opportunities to learn and improve.
My role has included working on large-scale systems across the whole product lifecycle and collaborating with teams spanning different functions and geographical regions. My typical day starts with checking our monitoring systems, then a quick morning meeting to sync up with other team members. We discuss solutions and architecture design for services, so everyone can voice their opinions.  
To emphasise software quality and testing, and support initiatives led by developers, our team uses an Agile workflow. It's interesting to see the impact on productivity and morale, and the effect on the quality of our services. A eureka moment for me was when I was tackling a particularly difficult problem with other team members, and to our delight we proved that our solution worked.
I enjoy taking on new challenges all the time, to innovate and improve on our services, and to develop new features. We're trusted to choose what's best for the task at hand and designing and defining solutions from an architectural level right down to the code itself means I can take pride in everything I do at Dyson.