People power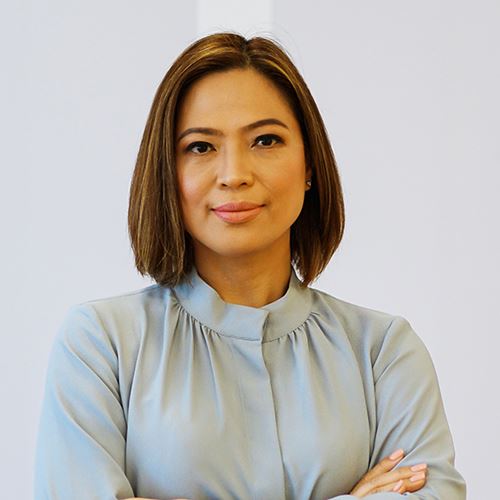 Rose
Head of HR, Philippines
Discover the rewards of caring for our people in Dyson Philippines.
I joined Dyson Philippines as Head of HR in January 2020, and I am responsible for leading our people strategies and integrating all HR activities to ensure they support Dyson's business needs. I collaborate closely with the leaders and managers of other Dyson functions in the Philippines, such as Digital Manufacturing, Contract Manufacturing Operations, and the expanding Software Engineering team.
I began my career as a manufacturing production operator, which exposed me to the needs of employees for both intrinsic and extrinsic motivation. This gave me the confidence to move into people-related roles.
Working in HR is tough. Being an HR leader is even more challenging, but the rewards are immeasurable. I look forward to being my best every day because I get to solve complex problems, guide those who need it, drive an amazing organisational culture, and contribute to the employees and the company. I've learned a lot about taking calculated risks, being fearless in the face of failure, and trying something new.
My Dyson experience has been intense. My first day of work was cancelled due to the Taal volcano erupting and causing ashfalls that lasted several weeks. The Philippines were then hit by the Covid-19 pandemic. Dealing with situations like this can be exhausting but thinking about the employees' safety gives me the motivation to keep going. It's exciting to realise that, despite the unusual circumstances, the HR team can continue to do wonderful things like improve employee benefits, leadership, and development.
My working day is always 80 percent people interaction – engineers, people managers, business leaders, and others. I enjoy assisting individuals and groups in becoming more effective. It's how I connect people to the company. This is how I add value to the stakeholders. It is difficult to integrate multiple personalities and groups into a cohesive team. Differences can cause issues, but they also present opportunities.
Enabling people leaders is my favourite aspect of the job because they are the first line of support for their employees. They select and retain talent, manage performance, develop for success, provide a safe working environment, and engage the team. One thing my time here has taught me is that no matter how advanced technology becomes, we must maintain human connection.
Our people play an important role in Dyson's clear vision. Every day, knowing I'm here for them inspires me.